Results: SpeedSeries Round 3, Day 1 at Phillip Island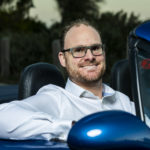 Friday 12th May, 2023 - 6:13pm
Round 3 of the 2023 Shannons SpeedSeries has kicked off at Phillip Island, Victoria, with six categories competing across three days of competition.
Stan Sport is the only way to watch every round of the SpeedSeries. Click here for all the action streaming ad-free, live and on demand
Fanatec GT World Challenge Australia powered by AWS
After two 45-minute sessions Glen Wood in the Mercedes-AMG GT of Justin McMillan emerged the fastest overall. He had 0.4s over Max Hofer and Geoff Emery (Audi R8 LMS Evo) with Garnett Patterson in Yasser Shahin's Porsche 911 GT3R next best. The three top times coming in session two.
Earlier in session one, it was the Hofer/Emery from Liam Talbot and Fraser Ross (Audi), Wood/McMillan, Ross Poulakis and Jayden Ojeda (Mercedes), Stephen and Brenton Grove (Porsche), Patterson/Shahin, and Mike Bailey and Brett Hobson (Mercedes).
Best of the GTA class was Brad Schumacher (Audi) in tenth spot while Renee Gracie (Audi) headed the Trophy class. There was one stoppage when the Michael Kokkinos Audi bunkered.
Talbot and Ross were fourth in the afternoon gathering from Dylan O'Keeffe and Andrew Fawcet (Audi), the Groves, Poulakis/Ojeda and Marcel Zalloua and Sergio Pires (Audi) who were the GTA front runners.
Gracie led Paul Lucchitti (Audi) in Trophy while Darren Currie (MARC II) was ahead of Geoff Taunton (MARC GT) in both outings. In avoiding a potential incident at turn two, Michael Sheargold (Mercedes with Garth Walden) spun and was beached for a red flag period.
S5000 Australian Drivers Championship
Garry Rogers Motorsport's James Golding emerged from the first of two sessions quickest ahead of Joey Mawson. The gap over the first-round winner was four tenths of a second while Aaron Cameron finished third in front of Cooper Webster, Jordan Boys, Blake Purdie, Nic Carroll and Mark Rosser.
For Winston Smith the session was a very short one as the Formula Ford graduate waited for his international licence to be sorted.
After the mild and bright conditions earlier, it was overcast for their second outing. The times were not as fast as the 1:24.7409 benchmark set earlier, but Golding was still the fastest ahead of Mawson, Webster, Cameron, Boys and Purdie. Then followed Carroll, Rosser and Smith.
Kumho V8 Touring Car Series
Newcomer to the category Jamie Tilley took his ex-Triple Eight Ford Falcon FG to the top in both the sessions.
Second fastest in his first track appearance was Ray Hislop (ex-FPR FG) from Jim Pollicina (ex-Triple Eight Holden Commodore VE) with Tony Evangelou fourth in his return to the series aboard an ex-FPR Falcon BA.
Tilley was around four tenths quicker in the next outing and finished ahead of Jude Bargwanna. The latter was impeded by a faulty ignition wire that had the ex-FPR FG on seven cylinders in the morning. After Bargwanna set his time, left front suspension failure saw the Falcon off at Phillip Island's high-speed Turn 1, yet it escaped with relatively minor damage.
Trans-Am Series
James Moffat has posted the fastest times for both practice sessions for the 17-car Trans-Am field.
Ben Grice, who was involved in a huge incident at Symmons Plains moments after dicing with Moffat for the Race 2 lead, set the second fastest time in Practice 1, his 1:35.1148 faster than the 1:35.2339 that saw Moffat top Practice 2, but slower than Moffat's 1:34.1200 recorded in the opening session.
Grice was third in the second run, with Owen Kelly second fastest, with Lochie Dalton and Edan Thornburrow making it an all-Mustang top five.
Brett Holdsworth was the quickest Camaro in both Practice 1 and 2 which meant fourth in the morning and sixth in the afternoon session.
Mobil 1 Australian Production Cars and Monochrome GT4
Shane Smollen topped the opening Practice session ahead of Tony Quinn, Grant Sherrin and Karl Begg ahead of Iain Sherrin and Andrew Miedecke, the latter's Ford Mustang the first non-German marque in the 29-strong field..
In qualifying, Smollen and Quinn repeated their efforts, Smollen on pole as Quinn secured a front-row start alongside, but it was Mark Griffin in third who would share the second row with another Mercedes-AMG, that of Bathurst duel-race winner Karl Begg.
Begg was the biggest mover in the 13-lap race, coming home second after Smollen swept to victory in the Central Element Porsche Cayman 718, with Tony Quinn taking third ahead of Steven Jukes and Cameron Crick's Mitsubishi Lancer Evolution X.
Supercheap Auto TCR Australia Series
Toby D'Alberto topped both practice sessions, the 2022 Series winner improving on his 1:37.6178 in the first session to record a 1:37.3361 in Practice 2.
Will Brown suffered an electrical issue in his Audi RS3 sedan, which prevented him setting a time in Practice 1 and end his day's running.
Round 1 winner Bailey Sweeny was the strongest threat to D'Alberto, the Hyundai driver a mere 0.0539 in the final session.
In its first outing, the Ashely Seward Motorsport Lynk & Co 03 TCR of Tom Oliphant was fifth-fastest in both sessions, while the other new competitor, the Carl Cox Motorsport Cupra of Michael Clemente, posted results of seventh and sixth.
Read TCR Series Practice 1 and Practice 2 reports, with full results.