Chastain and Gragson fist-fight in pits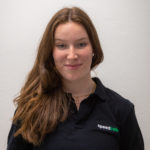 Monday 8th May, 2023 - 10:48am
Noah Gragson and NASCAR series leader Ross Chastain have come to blows after the #42 Legacy Motor Club Chevrolet driver confronted Chastain about an incident in this morning's Kansas Speedway NASCAR race.
In the early laps of Stage 3, the two made contact as Chastain forced Gragson's Camaro wide at Turn 4, sending it down the order to finish 29th in the field, five laps down.
Chastain was able to continue the race and finish fifth.
The brief discussion in the pit area quickly became a fistfight as the #1 Trackhouse Racing driver threw the first punch before Gragson grabbed his overalls and pushed him backwards.
Security and Kansas Speedway officials quickly separated the two drivers.
"We're Chevrolet team-mates and he didn't work with us there – and then fenced us here and I'm just over it," said Gragson.
"Nobody else has the balls to at least confront him, so if you don't at least just grab him and do something, he's just going to keep doing it, and I'm over it.
"It's the second time…nobody confronts the guy. He just keeps doing it, and I'm sick and tired of it."
🔊: @NoahGragson had sharp words for @RossChastain on pit road. pic.twitter.com/XJPhvXGGSw

— NASCAR (@NASCAR) May 7, 2023
Victory in the Kansas NASCAR race went to Denny Hamlin after a last-lap pass on Kyle Larson.
Ross Chastain continues to lead the Series standings on 370 points and his team Trackhouse Racing are on top of the Team standings as well.
"I got tied up [at Turn Four] for sure, and Noah and I have a very similar attitude on the race track," said Chastain.
"We train together and prepare together, we know every little bit about each other."
"I definitely crowded him off of Four and he took a swipe at us at Three and then came down and took a hold of me."
"A very big man once told me we have a no-push policy here at Trackhouse."
The next race on the NASCAR calendar is Darlington Raceway on 14 May 15:00 local time/15 May at 05:00 AEST.