Truex Jr takes hometown Dover victory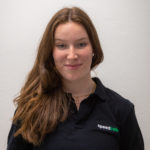 Tuesday 2nd May, 2023 - 1:24pm
Martin Truex Jr. took the fourth Dover Motor Speedway win of his career in a rain-delayed Wurth 400 NASCAR Cup Series race.
The Sunday race was delayed due to steady rain and was resumed on Monday, where Truex started from 17th on the grid.
The New Jersey native made his way through the field, taking the lead with 69 laps remaining and led all but one of those final laps to claim victory.
The #19 Joe Gibbs Racing Toyota driver beat out Ross Chastain who challenged him in the final seven laps to end his 54-race winless streak this weekend.
"It feels incredible," said Truex.
"I feel like we've been close a bunch of times, that's for sure."
"Felt today, with that caution, what's going to happen here and then good call…I was able to get a pretty good restart.
"We've shown we can lead laps and have dominated races and it just never all came together.
"It's just special, you know," he added.
"Good day for my family and to see Ryan [Truex] win Saturday, he's worked so hard for so long to get good opportunities and it's awesome.
"And then for us, we've given away a few here over the years so it's nice to see it come around our way. Just excited and had a hot rod.
"Just needed to get it out front."
Stage 1 had an early wreck in the mid-stage, which included Hendrick Motorsports' Kyle Larson and Chastain, Larson being collected by Brennan Poole.
Chastain drove into the back of Poole, who went spinning and collected Larson, who was a pre-race favourite to win but ultimately finished in 32nd.
This left William Byron to take the Stage 1 win, who led 193 laps of the race, and Chastain to take Stage 2 who kept running after his Stage 1 incident.
At the chequered flag, Ryan Blaney, Byron and Denny Hamlin completed the top five in Dover.
NASCAR Cup Series continues at Kansas Speedway on Sunday at 15:00 local time/05:00 AEST.