Bargwanna wins Rookie Trophy as Urrutia victorious in TCR World Tour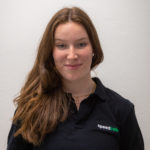 Monday 1st May, 2023 - 10:32am
Santiago Urrutia took victory in TCR World Tour's Race 2 in a Safety Car filled race as Australian Ben Bargwanna topped the TCR Europe rookie classification with his best result of 12th.
Urrutia started from reverse-grid pole for Race 2 around Portimão alongside Kobe Pauwels and took the lead into the first corner.
Pauwels lost his second position to Cyan Racing's Thed Björk, who overtook into the first corner to make it a Cyan Racing one-two early in the race.
Stan Sport is the only way to watch every round of the TCR. Click here for all the action streaming ad-free, live and on demand.
Pauwels was forced off the track by Néstor Girolami after the ALM Motorsport driver hit the kerbs exiting turn three and when Pauwels attempted to re-join the track, he made wheel-to-wheel contact with Dušan Borković that ultimately ended his race.
The Safety Car came out as Pauwels incident ruled Borković out of the race as well.
Racing resumed on Lap 6 but Girolami was stranded at the last corner on the restart due to his front suspension failing which again brought out the Safety Car to recover Girolami's car.
The race extended to 14 laps, due to the field having less than one lap of green-flag racing and racing resumed on Lap 9.
The Cyan Racing team-mates did not fight for position, finishing in their respective places, while behind them the Comtoyou Racing team-mates of Frédéric Vervisch and Tom Coronel battled for the last podium spot.
Vervisch made his way through to third past Coronel on Lap 11 at the restart on Lap 9.
BRC Racing's Mikel Azcona was also able to sneak through into fourth place on the same lap, down the inside of Turn 14.
Bargwanna finished in 12th place and topped the rookie classification in Race 2.
The Aussie moved his way up from 19th on the grid and received the TCR Europe Rookie Trophy as he took advantage of the incidents ahead to finish just outside of the outright Top 10.
"Sunday's race, oh my god!" said Bargwanna.
"What a race. What a turnaround from yesterday. It's been incredible and I can't thank Team Clairet Sport enough.
"I came home top rookie and 12th outright from 19th on the grid.
"It's been a whirlwind of emotions this weekend, but it has been one of the best of my life. I'm so happy, I can't thank the Clairets, my parents and sponsors enough, it's been incredible and I'm seriously so stoked.
"I'm covered in champagne, I've got a trophy and it's not what I expected to be coming home with, but I'm so happy," he added.
"We get to do it again at Spa and I just can't wait to return to Europe."
TCR World Tour races again at Spa-Francorchamps, Belgium, on May 27-28.