Michelisz dominates qualifying and Race 1 of TCR World Tour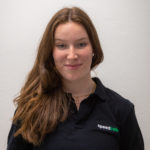 Sunday 30th April, 2023 - 1:37pm
Norbert Michelisz qualified on pole around Portimão and converted his front-row position into a win for Race 1 of the TCR World Tour.
Australian Ben Bargwanna boded well in his international debut, making progress through the combined TCR World Tour and TCR Europe field from his qualifying position of 19th.
Only eight-tenths separated the top 11 cars in Q1 and Q2 saw a ten-minute sprint to set the fastest times.
Stan Sport is the only way to watch every round of the TCR. Click here for all the action streaming ad-free, live and on demand.
Michelisz posted the fastest lap around Portimão Circuit with a time of 1:51:297s whilst his BRC Hyundai N Squadra Corse team-mate, Mike Azcona joining him on the front row for Race 1 with a 1:51:332.
Third went to Rob Huff of Comtoyou Racing, with a 1:51:342, only 0.10s between him and Azcona at the chequered flag.
No one could improve their laps to the top three places of qualifying.
Bargwanna did not get out of Q1 with his time of 1:52:867s and started Race 1 from 19th place.
Polesitter Michelisz started Race 1 leading the field into Turn 1, followed closely by Azcona and Huff who finished the race where they started.
Cyan Racing teammates Yann Ehlacher and Santiago Urratia made contact at Turn 2, causing the Uruguayan driver to contact Tom Coronel and become the race's first retirement.
Coronel dropped several positions due to the contact but recovered to 11th place.
Felipe Fernandez, Viktor Andersson and Isaac Smith had a three-way squeeze through Turn 4 on the eighth lap of the race, but all came out unscathed.
Andersson in the next lap had contact with Lewis Brown which ultimately ended the Swede drivers' race.
Bargwanna, driving the Burson Auto Parts Peugeot 308 TCR with support from French squad Team Clairet Sport, climbed two spots from his starting position in 19th to finish 17th in Race 1.
Race 2 will see the Aussie return back to his place in 19th and Bargwanna aims to finish in the top 15.
There was no further change of position and the top six finished where they began Race 1, meaning it was a lights-to-flag victory for Michelisz.
"It's always a fantastic feeling to start a new era and a new season like this, so I couldn't be more happy," said Michelisz.
"My car was working great in Qualifying and now in the race. The start wasn't so easy as the lights went out super-quick so I wasn't prepared, but it seemed to take everyone else by surprise as well."
"In the end, I knew that if I could stay in front then half the job was done.
"I took a conservative approach with the track limits and I took care over the first couple of laps with the left front (tyre) and then when I was settled in, I started to push.
"I'll try and have a good start to Race 2 tomorrow and I'll try to stay out of trouble in the first few corners. I will push 100 [percent] but it's impossible to tell if that's enough to stay in tenth or to finish fifth or to win the race, but my aim is to get on the podium."
Race 2 is scheduled for Sunday 11:30 local time/20:30 AEST.