Borg victorious in third V8 SuperUtes race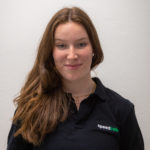 Sunday 30th April, 2023 - 12:34pm
Defending champion Aaron Borg has won the weekend's third race in the V8 SuperUtes Round 1 around Wanneroo Raceway.
The ACDelco Sieders Racing Team driver won both Saturday's races and started on pole alongside George Gutierrez on the front row.
There was a delay to the starting procedure due to Dean Brooking's JKD Racing Toyota Hilux coming to a standstill on the out lap from the pits.
Borg had a flying start to remain unchallenged for the entire race whilst Ryal Harris started well off the second row and challenged Gutierrez into the first corner but settled for third for the opening lap.
Adam Marjoram made the overtake on the inside of Craig Woods' Western Sydney Motorsport Toyota Hilux to move into fourth place at the final corner on Lap 1.
David Sieders continued his bad luck in Perth this weekend at the last corner of Lap 6 when his overtake on Ben Walsh ended with the #3 Sieders Racing Team Mazda BT-50 spinning 180 degrees after a lock-up of his front right tyre.
Walsh continued unscathed from the incident but it was the World's Best Technology Mitsubishi Triton of Jaiden Maggs who  narrowly avoided Seiders at high speed but was able to stop in time coming around to Turn 7.
After the incident, Sieders dropped back to 16th place and finished the 12-lap race in 11th place.
Jimmy Vernon on his debut weekend in the V8 SuperUtes made a double overtake at Turn 7 on both Woods and Adrian Cottrell on Lap 8, moving him into fifth place.
Marjoram in the Motion Team Triton Racing Mitsubishi Triton was all over the back of Gutierrez, looking for a chance to overtake on Lap 10 into third place but was not able to change his position.
The final lap of the race was called at Lap 12 due to the delay at the start, meaning it was a relatively clean race for Race 3 with Borg dominating more than 1.5s ahead of the pack.
The fourth and final race for the V8 SuperUtes will be at 13:40 local time/15:40 AEST.