Comtoyou Racing fastest in TCR World Tour practice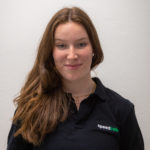 Saturday 29th April, 2023 - 1:12pm
The TCR World Tour practice sessions were dominated by the Comtoyou Racing drivers, Frédéric Vervisch and Kobe Pauwels who immediately set the fastest times around Portimão Circuit.
Australian Ben Bargwanna on his debut in the category finished outside of the top 10 in both sessions.
Vervisch was the quickest in the first-ever practice session of the new TCR World Tour, setting a time of 1:51:504s.
The Comtoyou Racing driver beat the flurry of drivers coming out of the Portimão pit lane and Vervisch's Comtoyou team-mate Rob Huff made it a one-two for the team by getting within 0.005s of the front pace.
BRC Hyundai N Squadra Corse's Mikel Azcona moved into third place with a time of 1:51:701s.
Only 2.934s covered the entire 21 drivers on the track for Practice 1.
Bargwanna was 13th quickest in Practice 1 in his Peugeot 308, setting a time of 1:52:839s.
Comtoyou Racing was again able to top the timing sheet in Practice 2, but the rookie on his TCR Europe debut, Pauwels, was the unexpected name with a time of 1:52:149s.
Set with ten minutes to go in Practice, Pauwels' time remained unchallenged until the chequered flag waved.
Cyan Racing's Yann Ehrlacher went 0.061s slower than the top time to finish in second and Néstor Girolami for ALM Motorsport was third with a time of 1:52:444s.
During the session, Cyan Racing's Thed Bjork was handed a stop-go penalty for several track limits violations at Turn 4.
His team-mate Ma Qing Hua did not participate in Practice 1 due to a license issue.
Hua was able to join Practice 2 and finished in sixth, only 0.534s off the fastest pace.
Bargwanna for his Team Clairet Sport-Burson finished at the bottom of the pack in 22nd place with a time of 1:54:416s.
Qualifying for the TCR World Tour is scheduled for 09:50 local time/18:50 AEST before Race 1 is at 14:20 local time/23:20 AEST.