Borg takes lights-to-flag victory in SuperUtes Race 1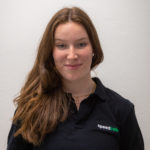 Saturday 29th April, 2023 - 1:30pm
Aaron Borg started from has taken a lights-to-flag victory in Race 1 of the 2023 V8 SuperUtes season.
The New South Wales driver took his 10th career win and had a better start off the line to lead into Turn 1 at Wanneroo Raceway at stretched his lead to nearly three seconds before finishing 1.1s ahead of Marjoram in second.
David Seiders next to him on the front row had a slow start and was beaten by Adam Marjoram into Turn 1.
Ryal Harris also joined the front pack and moved into third place on the opening lap at Turn 1 as Seiders continued to drop back.
Richard Mork locked up and ventured into the runoff at Turn 6 on Lap 2 and again Lap 5 while the battle for third place between Harris, Seiders and George Gutierrez continued for the whole race.
Lap 9 saw an opportunity for Gutierrez when Harris locked up in the #58 Toyota Hilux and drifted into the final corner at the end. The Go Sunny Solar Holden Colorado driver tried to sneak past but was not able to make the move stick as Harris hung on to third.
Yet Harris wasn't home and hosed, with Seiders making contact with the back of Harris' Hilux on Lap 13, which sent Sediers' BT-50 into the Turn 6 run-off where he stopped, the damaged ending his race.
This let Ben Walsh to make his way through to third, where he'd finish, ahead of Harris, Craig Woods and Gutierrez in sixth.
Race 2 for the V8 SuperUtes will begin at 13:35 local time/ 15:35 AEST.