MotoGP 2024 season opener, testing announced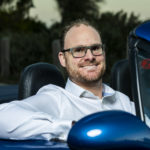 The 2024 MotoGP season will start in Qatar on March 8-10, with testing and shakedown dates for next year's field confirmed by the FIM.
The return to Qatar less than four months after its 2023 MotoGP on November 19, sees it restored as the season-opener following a 16-year run that was broken in 2023 due to renovations being carried out at the Losail International Circuit.
Portugal replaced Qatar as this year's season opener, the Algarve International Circuit having been the fifth round in 2022.
Testing dates have also been confirmed, with the Circuit Ricardo Tormo in Valencia, Spain, set to host the first '2024' test, a single day affair, November 28 this year, only days after the final round of the current season at the same venue (November 24-26).
Malaysia's Sepang International Circuit will host the first running in the New Year, with a three-day 'shakedown test' for rookies and test riders only from Thursday, February 1 through to Saturday, February 3.
The first 'test' will follow from Tuesday, February 6 to Thursday, February 8, also at Sepang.
The second and final pre-season test sees teams had back to Qatar ahead of the opening round for two days on Monday, February 19 and Tuesday, February 20.
An additional day of testing has been confirmed for the 2024 season, meaning three in-season tests compared to 2023's two days, however the date and venues for these tests are still to be confirmed.
The news comes following the cancellation of the 2023 Kazakhstan GP, which will instead host its first MotoGP event in 2024.
This weekend sees Round 4 of the 2023 MotoGP Championship at Jerez, Spain, with the first running set for 18:45 AEST on Friday, April 28.