Borg tops Perth SuperUtes qualifying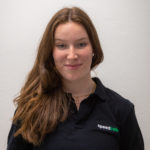 Friday 28th April, 2023 - 4:13pm
Aaron Borg has taken first pole position of the 2023 V8 SuperUte series at Wanneroo Raceway.
The reigning champion topped the earlier practice session with the fastest time of 1:05:3602s before John Steffensen brought out a red flag.
Borg was the first car to post a time in the qualifying session, immediately setting a quicker lap than his time in practice with a 1:04:7261s.
David Sieders immediately challenged, moving his Mazda BT-50 into first with a time of 1:04:5832s.
Borg returned to the lead with his pole position time of 1:04:4354s with 15 minutes to go and remained unchallenged until the session's closing minutes.
He then headed into the pits with 12 minutes to go, alongside Adam Marjoram who posted a time of 1:04:7308s to move into third place.
The #76 Mitsubishi Triton of Ellexandra Best went off and looped it around into the runoff at Turn 3 with two minutes to go but was able to bring it back onto the track and finish in 16th with a time of 1:08:0014s.
The times were largely unchanged for the session but the top two runners of Borg and Sieders headed out from the pits with 52 seconds to go.
The two were not able to complete another lap as they did not make it around the track to the start-finish line before the chequered flag for the session fell.
Ryal Harris and Ben Walsh completed the top five of qualifying with the times of 1:04:9308s and 1:05:2216s respectively.
Race 1 for the V8 SuperUtes will begin at 09:45 local time on Saturday/ 12:45 AEST.