Busch victorious in Talladega Overtime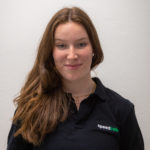 Monday 24th April, 2023 - 1:45pm
Kyle Busch outlasted his competitors in NASCAR Overtime to find Victory Lane at Talladega Superspeedway, claiming his second win of the 2023 season.
The Richard Childress Racing driver led only one lap in Double Overtime and battled late-call strategies to hold off Ryan Blaney to clinch the win, 15 years after his first in Talladega.
"Sometimes you've got to be lucky, you know," said Busch.
"Sometimes these races come down to that and you've got to take them when they come your way."
"The seas kind of parted there when they [Blaney and Wallace] went up the race track there.
"They were trying to push-draft and these cars are just not stable enough to do that.
"I saw the 23 [Wallace] turn a little bit sideways, and I was like, 'just get out of the way, I just missed it and had to see if I was ahead of the #12 [Blaney] by the end of it."
"Just a good day."
Joey Logano was hit from behind by the #7 of Corey LaJoie and spun out with 3 laps to go, causing NASCAR Overtime.
The first restart in Overtime saw Noah Gragson wrecked and brought out the late strategy calls from pit-crews to come in for fuel, but Busch chose to take the high-risk, high-reward strategy and keep his position whilst other pitted.
This decision turned out well as the last laps in Talladega saw chaos with Bubba Wallace blocking Blaney on the inside of Turn 1 and 2 to prevent the #12 from passing on the final restart.
Wallace then made a lunge too far and was spun around after contact with the #12, turning sideways and hitting the wall which triggered a chain reaction of a multi-car melee.
But the white flag for the last lap had already been waved, meaning Blaney finished in second as Busch sailed through to take the chequered flag. Chris Buescher finished in third place.
The difference between P1 and P20 was less than a second in Double Overtime, leaving Wallace to finish in 28th place.
Talladega saw the first 2023 stage wins for two drivers, Chase Elliott taking the first Stage win and Aric Almirola won Stage 2.
This victory comes only a week after Elliot's return to racing in Martinsville after a snowboarding incident took the Hendrick Motorsports driver out for six races.
NASCAR Cup Series is back at Dover International Speedway on 14:00 local time/ Monday 1 May 04:00 AEST.