Aussie Lisle victorious in British F4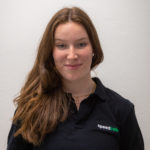 Monday 24th April, 2023 - 11:39am
Australian Noah Lisle and Kiwi Louis Sharp have picked up wins in British F4 at Donington Park.
Sharp converted his 20th-place start into a win in Race 2 while team-mate, Noah Lisle, dominated the third race.
Sharp was also victorious in Race 1 in a red flag-interrupted encounter, Lisle following him across the line.
The race was red-flagged after three laps to clear two stricken cars with Sharp holding his advantage at the restart to take the flag.
The reverse grid Race 2 saw Sharp start at the back, making the most of damp conditions and a Safety Car interruption to seal his second win of the weekend.
He also snagged fastest lap and 10 championship points 'for overtakes'.
Second was Aiden Neate, who rose from 15th, sealing the second podium spot with a move around the outside of Sonny Smith at Redgate.
Jaden Pariat completed the podium after a race-long scrap with Neate.
In Race 3, Lisle started on pole after securing a qualifying lap record during the Friday session.
The Australian had a strong start before the Safety Car was called on the opening lap to clear David Gunchard's car, which had spun after contact.
Sharp fell down the order after running wide at Redgate on the opening lap, relegating him to sixth at the chequered flag.
A strong restart for Perth-native Lisle created space between himself and the battle for second between Dion Gowda and Deagen Fairclough.
The two battled for most of the race before Fairclough ran wide and allowed Gowda to make a break in second.
However, he could not make an impression on Lisle ahead, who won by more than 13s.
Jack Sherwood snatched the last podium spot of the third race in the final stages from Fairclough, the JHR Developments driver having to settle for fourth place.
Sharp sits on top of the British F4 championship standings with 59 points with Lisle, who is not confirmed to participate in any more rounds, second.
The British Formula 4 season continues at Brands Hatch on May 6-7.