Sanders, Dakar champs return for W2RC Round 3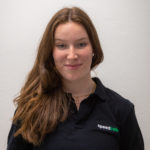 Saturday 22nd April, 2023 - 3:00pm
The KTM and GasGas factory teams have announced full line-ups for the Sonora Rally after injury ruled out four of their five riders from Round 2 of the World Rally-Raid Championship.
After being the sole Red Bull KTM competitor in the Abu Dhabi Desert Challenge, championship leader Toby Price will be joined by his team-mates and fellow Dakar winners Kevin Benavides and Matthias Walkner in Mexico.
Walkner missed Abu Dhabi as he continued to recover from a wrist injury at Dakar 2023 while Benavides bowed out after breaking his right femur in shakedown tests.
The Argentine won the Dakar Rally in January by only 43 seconds over Price but now trails by eight points in the championship standings after his Australian team-mate scored an unlikely podium in Abu Dhabi.
"It's the first time at the Sonora Rally and these conditions for me, but I think that's the same for most of the field," said Price.
"I'm in the lead of the championship, so my plan in Mexico is just have a nice, super-smooth race and try and manage everything the best that I can."
"Obviously, a win or a podium would be amazing, but a good, solid, and safe result is always the main goal. It's looking like a fun and challenging race, so I can't wait to get going."
At Red Bull GasGas, Daniel Sanders completed Dakar but was ruled out of Abu Dhabi in order to let his injured elbow recover, while Sam Sunderland had recovered from a fractured shoulder blade but then broke an ankle in the lead-up to Round 2.
Both are now said to be "close to 100 percent fit" by the team.
"I'm super stoked to be back on the bike and riding," said Sanders.
"It was good to have a bit of a rest after Dakar – I had to manage my elbow a little and make sure it healed up properly. After that and another follow-up with the doctors it was time to get back on the bike and put in some training."
"I rode a fair bit of motocross back home in Australia and then went to America to do some important road book training. That's all gone well, and the bike is feeling good."
"I'm just excited to go racing again, it'll take a little while to get into the rhythm, but I'm looking forward to it.
"Sonora looks cool, it's a new desert for me at least, but the event has been going for a fair while now. I'd say it's probably going to stay on the calendar too, so I'll give it my best, try and learn a bit as we go along, and hopefully get a strong finish."
The 2023 Sonora Rally will begin on April 23 and will finish after five stages over more than 2000km on April 28.