Avalon confirmed as new 'Super Circuit'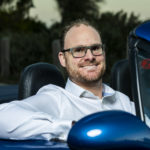 The Victoria State Government has confirmed the Avalon Airport Precinct as the site of its new Home of Motorsport.
The Minister for Tourism, Sport and Major Events, Steve Dimopoulis, announced the site earlier today, following Motorsport Australia's recommendation for the location as reported by Speedcafe earlier this month.
"Motorsport is a great Victorian passion and pastime for many, and it also supports thousands of jobs and delivers significant economic benefits to our state," said Minister Dimopoulis.
"A Home of Motorsport at Avalon would inspire and encourage the development of up-and-coming drivers in their efforts to become household names like local heroes Oscar Piastri and Cameron Waters."
While there no confirmation as to when work will start, or when the planned opening of the facility is mooted, a $1.6m Labor Government grant to help with the design and planning of the venue.
Read the Victoria State Government announcement here.
The decision to establish a Home of Motorsport in Victoria came from the 2022-32 Victorian Motorsport Infrastructure and Participation Strategy, which considered the state's high proportion of motorsport competitors and the need for greater infrastructure closer to main population bases to foster greater participation.
Avalon, which sits south of Melbourne's CBD, provides an suitable location in the wake of the much talked about closure of the Sandown Raceway, with Phillip Island and Winton Raceways considerable distances from Melbourne.
Additionally, smaller locations across the state lacked the infrastructure to host a various types of motorsport, further prompting the need for a new, versatile venue.
"Delivering a Home of Motorsport in Victoria would not only fulfill one of Motorsport Australia's key infrastructure goals, but it also enables the sport to grow its participation and competition with a reliable state venue," said Motorsport Australia CEO, Eugene Arocca.
Read the 2022-32 Victorian Motorsport Infrastructure and Participation Strategy here.