Kyle Larson leads Hendrick 1-2 in Richmond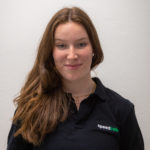 Monday 3rd April, 2023 - 1:00pm
Kyle Larson has won in the Toyota Owners 400 in Virginia, followed home by Hendrick Motorsports team-mate Josh Berry and Trackhouse Racing's Ross Chastain for a Chevrolet podium clean sweep.
The #5 Hendrick Motorsports driver was able to clinch his 20th career win on the 0.75-mile (1.2km) Richmond oval for his first victory of the 2023 Cup Series, with Hendrick team-mate William Byron leading the most laps (117).
"It's really cool, we've been close to winning to a couple," said Larson.
"William's [Byron] been extremely good this year and it's been between us and also the #20 [Christopher Bell, Joe Gibbs Racing Toyota Camry] was really good."
"Just things worked out [and] my pit crew had a great stop."
"I got into the #99 [Daniel Suarez] on pit road there sometime in the second stage and we were awful after that. I was hoping the damage was the reason why, but they had to calm me down and get me refocused and was able to get it done."
Due to poor weather on the Saturday, NASCAR cancelled Cup Series practice and qualifying.
This meant the metric score from the rule book set the field – determined by previous race finishes as well as driver/owner points standings.
On Sunday, the #48 Hendrick Motorsports Chevrolet of Cup Series leader Alex Bowman started on pole, with Larson's victory coming from 9th on the grid.
Stage 1 went to Byron and Denny Hamlin took Stage 2, his first of the season.
Bell clipped the outside of Byron on the last restart of the race on pit straight, leaving the #24 driver to finish in 24th position.
This brought out the caution with 14 laps to go. On the restart, Larson was able to clear the pack by 1.5s while Berry and Chastain fought for the podium positions.
Berry, in the #9 Hendrick Motorsport Chevrolet as a replacement driver for an injured Chase Elliot, stormed to his career-best finish in Cup Series after taking advantage of the late-race caution.
Of the other Top 5-ranked drivers, Joey Logano came home seventh in the #22 Team Penske Mustang, while Kyle Busch finished 14th in the #8 Richard Childress Racing Camaro.
Ryan Blaney had an issue leaving pit road in Stage 2 with a wedge wrench still attached to the #12 Team Penske Mustang, which earned a penalty as well as an unscheduled pit stop for its removal. He finished in 26th.
NASCAR Cup Series returns next weekend around Bristol Motor Speedway on Sunday April 9, 19:00 local time/Monday April 10 09:00 AEST.