Gasly escapes AGP penalty, avoids ban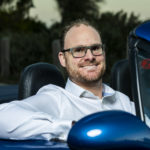 Alpine driver Pierre Gasly has escaped a penalty after a collision that took both of the team's cars out of the Australian Grand Prix on Lap 57.
A post-race investigation resulted in 'no further action' to be taken against the French driver, significant as he currently sits on 10 of 12 penalty points on his F1 Super Licence. Drivers who accrue 12 points or more face further penalties, including race suspensions.
The incident occurred at the restart of the race after its second red flag and subsequently caused a third.
Gasly was rounding Turn 2 at the chaotic restart, having taken to the grass while attempting to avoid Sergio Perez's trip through the gravel trap as the field tried to avoid a spinning Fernando Alonso, whose Aston Martin had been spun by Carlos Sainz's Ferrari.
As Gasly moved across the track, he inadvertently squeezed team-mate Esteban Ocon into the concrete wall, the resulting contact between the right rear of Gasly's car and the left-front of Ocon's car also tipping Gasly's Alpine into the same wall, ending the race for both drivers.
Until that point, Alpine had performed strongly over the AGP weekend, Gasly running as high as fourth, but comfortably in fifth and keeping pace with the Ferrari of Carlos Sainz. Ocon was also in the points, having run 10th since Lap 27 before the Lap 57 restart.
Alpine team boss Otmar Szafnauer has not apportioned blame on either of his two drivers for the collision.
The decision was documented as follows:
The Stewards heard from the driver of Car ​10 (Pierre Gasly), the driver of Car ​31 (Esteban Ocon), a team representative and reviewed positioning/marshalling system data, video and in-car video evidence and determined that it was a first lap racing incident.
Both cars recognised and accepted this as such. In the circumstances, we took no further action.
Competitors are reminded that they have the right to appeal certain decisions of the Stewards, in accordance with Article 15 of the FIA International Sporting Code and Chapter 4 of the FIA Judicial and Disciplinary Rules, within the applicable time limits.