Leclerc laments 'worst start ever'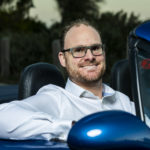 Charles Leclerc has described the first three races of the 2023 championship as the most difficult of his career after a DNF at the Formula 1 Australian Grand Prix.
The Ferrari driver's race lasted only three corners into the chaotic 58-lap affair after a coming-together with Lance Stroll's Aston Martin that took him out of the race, a strong contrast to the dominant performance he and the Scuderia displayed when it won at Albert Park last year to lead the world championship.
Leclerc was alongside both Aston Martins heading into Turn 3 on the opening lap when he was tagged by Stroll, who was pincered between the Ferrari and team-mate Alonso and had nowhere else to go.
"Frustrated obviously," Leclerc said following the incident. "It's the worst ever start of a season – or six months or eight months in total – so it's frustrating."
"I mean, Turn 1, I took it easy, I didn't want to take any risks; Turn 3, honestly I wasn't planning to do any overtakes there but Lance had to brake quite early, or to slow down the car a lot while braking, because Fernando had to, because of the cars in front.
"And so I saw that there was a gap on the outside, I went for it," he said. "Unfortunately, Fernando had to slow even more towards the end of braking, and Lance found himself between Fernando and myself and we had contact, so yeah.
"Obviously I'm not blaming it on Lance, I think it's a racing incident. But it's just very frustrating. Because the end result is that I'm going home with basically with no points."
Stroll also viewed the Lap 1 collision as a racing incident, the significance of which likely lessened given the chaos that occurred later in the race.
"I mean it was honestly a racing incident," the Aston driver said post-race.
"This track is narrow. Going into Turn 3, I was braking in the middle of him and Fernando; I didn't move and then I just kind of got sandwiched and we made contact. It was unfortunate for him and lucky for me that I didn't pick up damage."
Australia is the second DNF in three Grands Prix for Leclerc, with engine failure in the Bahrain season-opener while he was in third, and his only points coming from finishing seventh in Saudi Arabia.
After the 2023 Australian Grand Prix, the #16 Ferrari driver – who led the standings 12 months ago – sits 10th in the Drivers' Championship on six points behind Nico Hulkenberg and ahead of Valtteri Bottas.
In further bad news for Ferrari, Leclerc's team-mate Carlos Sainz was handed a five-second time penalty after another incident involving an Aston Martin, spinning countryman Alonso's car at the second corner after the second restart of the drama-filled race.
That saw the Spaniard drop from fourth at the chequered flag to 12th, and with Leclerc's DNF means that neither Ferrari driver score points in Australia, with the Scuderia fourth in the Constructors' Championship, 30 points behind Mercedes.
The provisional classification is, however, under protest from Haas.