Iwasa wins F2 Feature at Albert Park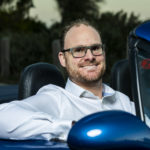 Ayumu Iwasa has won the Formula 2 Feature Race at the Formula 1 Australian Grand Prix.
Iwasa started from pole, but it was a far from simple run to the flag for the #11 Red Bull driver, with two Safety Car periods and a litany of penalties for a number of incidents across the field.
Australia's Jack Doohan started from 15th and came home a solid eighth, with a number of post-race investigations potentially affecting the final rankings, most notably that of third place finisher, Arthur Leclerc.
Leclerc faces a post-race investigation for allegedly 'driving behind the Safety Car too slowly', and with a late race Safety Car period bunching up the field, a time penalty may see him tumble down the order.
Off the start, Iwasa led to the first corner ahead of Theo Pourchaire, who had Victor Martins running up the outside in a failed attempt to take second place as he was on the dirty off-line part of track.
At the end of a frenetic opening lap, Iwasa led by 1.5s to Pourchaire, Martins, Isack Hadjar and Oliver Bearman, with mixed strategies across the field, with use of multiple tyre compounds mandated.
Martins began to apply pressure to Pourchaire on Lap 3, setting the fastest lap before Martins and Hadjar began swapping fastest times for the next handful of laps, making it a three-way battle for second.
On Lap 5, Doohan was up to 11th after pulling off a bold move around the outside of Turn 11 on Jehan Daruvala, with the Australian now in pursuit of Frederik Vesti, who was also on a charge after starting 13th.
The next lap, Vesti dispatched Crawford for ninth, leaving Doohan to chase Crawford – who he'd passed on Lap 8 in dramatic fashion, the Aussie facing off with Crawford who didn't make the corner at Turn 11 and ended up in the barrier.
Race Control investigated and determined that Doohan would not be penalised for the incident, which bought out a lengthy Safety Car period.
Martins dived into pit lane to take advantage, with Iwasa, Pourchaire and Hadjar in the next time around (Lap 9).
In the battle of the pit crews, Iwasa made it as the lead car of those who'd pitted, while Hadjar and Bearman collided in pit lane, the front wing of Hadjar's car causing a right rear puncture for Bearman, who managed to complete a full lap with the puncture and make a second stop under the Safety Car.
Doohan, too, made two stops in the Safety Car period: the first to switch onto the mandated soft tyre, before coming back in the following lap to switch back to medium rubber, having checked of the use of both compounds.
Vesti was now leading from Roy Nissany and Enzo Fittipaldi, with Iwasa in P5 the effective leader as the top four were yet to stop. Iwasa had Doohan's team-mate Amaury Cordeel (who hadn't stopped) between him and Pourchaire, Hadjar and Martins.
The race went back to green on Lap 13, with Nissany and Fittipaldi in a wild battle, with Nissany forced wide to bounce over the gravel at Turn 10, for which Fittipaldi would be served a penalty for forcing a driver off the circuit.
Dennis Hauger passes Martins on a chaotic lap, too, but Vesti keeps the lead from Arjun Maini, who was also yet to pit, and Iwasa, with Doohan P17.
Pourchaire takes Fittipaldi for fourth on Lap 15, with clear air between him and Iwasa, who was 1.3s ahead. Pourchaire was now free to fight for the win, as a previous investigation into an alleged Safety Car infringement resulted in no further action from the stewards.
Lap 17 saw Hadjar noted for an unsafe rejoin after he'd gone off at the penultimate corner, which would see him issued with a penalty, with the earlier pit lane incident with Bearman also yet to be resolved.
Iwasa took Maini for P2 on Lap 20, the battle with Pourchaire is subdued temporarily. The pass gives Maini DRS, which makes Pourchaire's attack more difficult – but not impossible, as he passed Maini up the inside of Turn 9, with Iwasa now 1.6s ahead.
Doohan remains P17 on Lap 22, while Bearman heads off road through 10 and flies across the gravel. Doohan gets by him as Cordeel pits, Doohan to P15 as Cordeel spins off on cold turns at pit lane, the first of a number of competitors to do so, which would have a dramatic impact on the results.
At Lap 24, Vesti was still yet to stop and remained the leader by 5.106s from Iwasa and Pourchaire, while two laps later Doohan passes Stanek at Turn 1 for P14, after Stanek locked both front wheels and went off.
Two laps later, cold tyres claimed Nissany in a dramatic impact into the wall between Turns 2 and 3, with Vesti diving to the pits for his compulsory stop, followed by Maini from P4.
Vesti comes out P6 and drives straight through the gravel on cold tyres, as does Fittipaldi.
While Vesti and others got away with the offs, Fittipaldi tapped the left-rear wheel against the wall in his recovery, before continuing on before the left-rear suspension damage threw him into the wall – under Safety Car conditions – impacting only metres from Nissany's stricken car.
Meanwhile, confirmation of the 10-second penalty for Hadjar, running 10th, put Doohan, now 11th, into the points.
Iwasa now leads from Pourchaire, Hauger, Martins, Leclerc, Zane Maloney and Vesti P7.
The Lap 31 restart saw Iwasa lead the field, but with Hauger taken out by Martins, who locked up both fronts and runs up the back of Hauger before the restart.
Vesti was now on a charge, using his fresh rubber to pass Daruvala for fifth, while Doohan up to P9 by Turn 3 after the green was waved.
Iwasa leads by 0.9s from Pourchaire – who is now in DRS range, enable this lap – Leclerc, with Vesti P4 – but it was Iwasa who would take the chequered flag ahead of Pourchaire and Leclerc (investigation pending), his fourth career victory and the winner of the first F2 Feature Race in Australia.