Reddick wins after triple overtime in COTA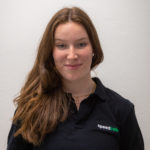 Monday 27th March, 2023 - 11:44am
Tyler Reddick dominated three NASCAR Overtime restarts at the Circuit of the Americas to win for the first time in the 2023.
The 27-year-old executed multiple clean restarts and was able to finish the race clear by 1.6s ahead of the pack after the final caution was caused by tyre debris from Daniel Suarez's #99 Chevrolet on the back stretch.
Behind him on the last restart, the tense battle for second place ended with Kyle Busch pushing his way in front and Alex Bowman finishing off the podium places.
Defending race winner Ross Chastain and polesitter William Byron had to settle for fourth and fifth respectively.
Chastain collided with Eric Jones on Lap 42, who collected the #1 Chevrolet Camaro ZL at Turn 9, spinning it and bringing out the third caution of the race.
The entire field dove into pit lane at COTA, notoriously the narrowest pit lane on the NASCAR calendar, but Chastain was able to capitalise on the restarts to make up places during the race to fourth position.
Jenson Button finished 18th for Rick Ware Racing in his first NASCAR Cup race, the 2009 Formula 1 World Champion battling with the back of the pack to stay out of trouble during the multiple caution period.
His F1 World Champion compatriot Kimi Räikkönen had a strong restart at the first Overtime, moving all the way into fourth place but the Finn had damage in the first corner of the second Overtime restart which meant Räikkönen fell down the order to ultimately finish in 29th.
Seven-time Cup Champion Jimmie Johnson had a short-lived race in Texas as Ty Dillon was sent spinning into Johnson's right door on the exist of Turn 19 on the first lap of the race, Johnson retiring and finishing in 38th place.
Polesitter Byron took the Stage 1 win whilst Reddick dominated in his #45 23XI Racing Toyota to win Stage 2 with a nine-second lead over the pack in COTA.
The Toyota driver led 41 of the 75 laps in the race and in 2023, four out of the six races in the Series have gone into Overtime.
NASCAR continues next week in Richmond Raceway on Sunday April 2 15:30 local time/Monday April 3 05:30 AEDT.