Bates and McLoughlin dominate Tasmania ARC weekend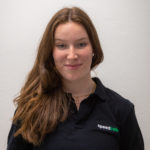 Sunday 26th March, 2023 - 5:44pm
Lewis Bates and Anthony McLoughlin have won the first round of the 2023 Bosch Motorsport Australia Rally Championship in Launceston.
The reigning champions dominated the weekend and while they did not win the second heat, they finished off the weekend with the first Eroad Power Stage win of the year by 0.4s.
Nathan Quinn and Ray Winwood-Smith picked up the second heat win at Buckby Skoda Rally Launceston and had to settle for second in the overall round standings, with Luke Anear and Malcolm Read third.
Harry Bates and Coral Taylor won the first stage of Sunday whilst Anear and Read picked up their second stage win of the round in Stage 8.
Stage 9 saw Bates and Taylor again back on top and make their way to the outright lead at the halfway point of the day.
But issues continued for the duo in the #2 Toyota GR Yaris AP4 as they rolled at the start of Spectators Point in Springfield in Stage 10, falling down the leaderboard.
They were able to limp home to finish 12th and pick up vital points in the championship.
Both Stage 10 and 11 were taken out by Quinn and Winwood-Smith to put them in the overall lead for the second heat of the weekend.
Alex Rullo and Steve Glenney ruled themselves out of the morning stages due to sending it off the track in Stage 7. They were able to resume in the afternoon to finish in seventh place.
Troy Dowel and Bernie Webb finished in fourth whilst Daniel Gonzalez and Daymon Nicoli rounded up the overall top five in the ARC Tasmania round.
Western Australia is the next round for the Australian Rally Championship with the Make Smoking History Forest Rally on May 19-21.