Mouzouris spearheading Sonic Carrera Cup team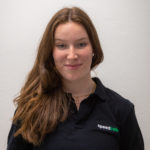 Saturday 25th March, 2023 - 1:30pm
Angelo Mouzouris has been confirmed for the 2023 Porsche Paynter Dixon Carrera Cup Australia Championship, spearheading the Sonic Motor Racing Services line-up.
The 2019 Formula Ford Champion also raced for Sonic in 2022, but has now moved into one of its signature Bob Jane T-Marts-backed entries, alongside fellow Pro class driver Simon Fallon and Pro-Am competitor Rodney Jane.
"We had a tough season in Carrera Cup last year, but I feel much better and more prepared this time around. I have the motivation to do it and I have regained that fire in my belly to have a decent crack," said Mouzouris, who is focusing on the all-Porsche category this year after a dual programme including Super2 last year.
"We've had a few test days to build on some elements. The tests were very productive and I'm confident that any weaknesses that we had has been turned into a strength.
"The Grand Prix is a great way to kick off the season. We had a pretty good first half of the weekend last year.
"I was running fourth on debut, but the results fell away after some incidents. We have a good base to work from and I'm excited to get out on track."
Elsewhere in the 30-strong field for Round 1 at the Formula 1 Rolex Australian Grand Prix next weekend, David Russell has switched teams to Earl Bamber Motorsport from EMA Motorsport.
Russell finished last season in third and returns to the field with his new team as the highest-finishing competitor from 2022.
The 2023 Porsche Carrera Cup entry list is dominated by 19 drivers competing in the Pro-class and 11 Pro-Am class competitors.
Alex Davison was also announced to return to the Porsche Carrera Cup field this week and will race the Scott Taylor Motorsport car at Albert Park.
Kenny Habul will make his debut in the Pro-Am class in the #75 Sun Energy 1/TekworkX Motorsport entry after his recent Bathurst 12 Hour win.
The Carrera Cup Australia field will have its practice, qualifying and race one held on Thursday with race two on Friday and the finale on Saturday evening.
ENTRY LIST:
Porsche Paynter Dixon Carrera Cup Australia, Round 1
No.
Class
Car #
Sponsor Name
Driver
First Name
Driver
Second Name
State
Colour
1
Pro
2
Wall Racing / MOUTAI
Luke
NSW
Silver
2
Pro
5
TekworkX Motorsport
Thomas
Maxwell
VIC
Silver
3
Pro
6
Sonic Motor Racing Services / Bob Jane T Marts / Pitbox
Angelo
Mouzouris
VIC
Yellow / Blue
4
Pro-Am
7
Miles Advisory Partners
Tim
Miles
NSW
Red/White
5
Pro
8
Porsche Centre Melbourne / BWT
Nick
McBride
VIC
Pink / White
6
Pro-Am
9
Hallmarc
Marc
Cini
VIC
Red
7
Pro
11
Objective Racing
Jackson
Walls
NSW
Black
8
Pro-Am
13
The Bend Motorsport Park
Sam
Shahin
SA
White/Blue/Red
9
Pro-Am
14
ID Land / Porsche Centre Melbourne
Matthew
Belford
VIC
Black / Orange
10
Pro
17
Team Porsche New Zealand / EBM
Callum
Hedge
QLD
White/Black/Red
11
Pro-Am
20
Agas National
Adrian
Flack
QLD
Black/Blue/Orange
12
Pro-Am
22
Dexion / RAM Motorsport
Dean
Cook
VIC
Grey
13
Pro-Am
23
TekworkX Motorsport
Daniel
Stutterd
VIC
Silver
14
Pro
28
Hall Finance / Insurance Solutions
Bayley
Hall
QLD
Silver
15
Pro
32
Porsche Centre Melbourne / BWT
Courtney
Prince
VIC
Pink / White
16
Pro-Am
35
Hyundai Forklifts
Indiran
Padayachee
NSW
Red/Blue/White
17
Pro
38
Wall Racing
David
Wall
NSW
Silver
18
Pro
42
EMA Motorsport
Chris
Pither
VIC
19
Pro
72
TekworkX Motorsport / Tyrepower
Max
Vidau
SA
Silver
20
Pro
74
EMA Motorsport
Garnet
Patterson
SA
22
Pro-Am
75
Sun Energy 1 / TekworkX Motorsport
Kenny
Habul
USA
Silver
21
Pro
76
VCM Performance / HP Tuners
Christian
Pancione
VIC
White/Blue
23
Pro-Am
77
Sonic Motor Racing Services / Bob Jane T Marts
Rodney
Jane
VIC
Yellow / Blue
24
Pro-Am
86
Wall Racing
Drew
Hall
NSW
Blue/White
25
Pro
88
Dexion / RAM Motorsport
Dylan
O'Keeffe
VIC
Grey
26
Pro
99
Earl Bamber Motorsport
David
Russell
QLD
27
Pro
101
Local Legends
Ryder
Quinn
QLD
Yellow
28
Pro
222
Scott Taylor Motorsport
Alex
Davison
QLD
Black/Green/Red
29
Pro
777
Sonic Motor Racing Services / Bob Jane T Marts / Bremtech
Simon
Fallon
VIC
Yellow / Blue
30
Pro
992
Porsche Centre Brighton Motorsport / EBM
Dale
Wood
VIC