F1 World Champion Button has 'lot to learn' after NASCAR practice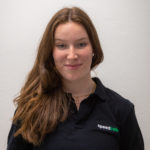 Saturday 25th March, 2023 - 2:08pm
2009 F1 World Champion Jenson Button finished his first NASCAR practice with 'a lot to learn' in preparation for Sunday's race around the Circuit of The Americas.
Button finished 28th out of 39 cars in the COTA field for the 50-minute practice session, 1.770s off the pace-setter Tyler Reddick, driving 13 laps.
He also finished half a second ahead of fellow F1 World Champion Kimi Räikkönen and seven-time NASCAR Cup Series champion Jimmie Johnson, who ended up 32nd and 36th respectively.
"I forgot how to start the car which was interesting," said Button in Friday's press conference.
"So they pushed the car back, and I'm like 'It won't start.' There were a few other switches I had to put up. But then it was okay."
"I got onto the circuit and I was surprised by how little grip there was initially when I pulled away and the tyres were cold.
"But, it comes to you over time. The gear shifting is something that … I've not never driven a sequential gearbox car.
"I've never pulled back going through the gears and pushed to go down. It's something completely new to learn. I've driven a manual gearbox, but you always go across the box," he added.
"The last time I drove a gearbox like this was like in 1999.
"There's a lot to learn. It's a very, very different sport than what I'm used to."
The top three as practice ended was Reddick, Kyle Larson and defending race-winner around COTA, Ross Chastain.
This is Button's first NASCAR Cup race of three in 2023; after his inaugural weekend in Texas, he will contest in Chicago and Indianapolis with the #15 Rick Ware Racing Ford.
"I get to race against 30 other crazy guys out there," Button said.
"I'm really, really looking forward to the challenge – and it definitely is a big challenge.
"Jumping in the car for a 50-minute practice session – and that's it – before we go qualifying and racing. It's tough I think for anyone who is not used to big, heavy cars with low downforce."
Button will race around COTA on Sunday at 15:30 local time/Monday 06:30 AEDT.