First TA2 victory for Stibbs at Winton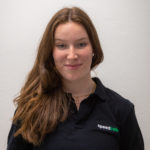 Sunday 19th March, 2023 - 11:44am
Lee Stibbs won his first TA2 Muscle Cars race at Winton this morning in Race 2 of the Hi-Tec Oils Super Series Round 1.
The #66 beat polesitter and Race 1 winner Jackson Rice into the first corner to take the chequered flag 1.679s ahead of Rice, with Zach Loscialpo 4.841s behind in third.
A messy opening lap saw contact between Loscialpo and Graham Cheney, Loscialpo locking up in the #21 driver to make contact with Cheney, sending the #51 Chevrolet Camaro into the grass on the uphill round between turns 2 and 3. Cheney was able to re-join the track but finished in 25th.
The drama saw Nicholas Bates capitalise on Cheney's mistake, the #24 Sullivans driver moving into fourth, before more off track excursions on Lap 2 when the Chris Pappas in the Wealthrite Ford Mustang went up the inside of Christopher Formosa's #49 Allgate Motorsport Dodge Challenger, the pair coming together at the exit of Turn 6 which saw Formosa spin.
Rice continued to hang on the back of Stibbs throughout the opening laps, Rice's Pedders Ford Mustang only 0.5s behind the #66 Arrows/MVA Racing Camaro.
Nick Lange, who was in 13th, looped his #44 Chevrolet Camaro on Lap 5 to fall down the order. The Queensland driver finished in 17th place.
Greg Keam locked up in his #13 Ford Mustang, also on Lap 8, and ran off the road into the grass at the start of Turn 7, ending his race.
Josh Haynes, who did not finish Race 1 on Saturday due to oil pressure issues with his Ford Mustang, started from 27th on the grid this morning and charged through the field to finish ninth.
Rounding out the top five were Bates and Dylan Thomas, while rookie Hayden Jackson in the Waltec Motorsport entry finished sixth.
Brad Gartner suffered a huge shunt in Race 1 on Saturday and despite his team being able to fix the #22 MVA Racing Mustang in time for Race 2, he finished a lap down in 27th (last) position.
Race 3 gets underway at 13:10 AEDT at Winton Raceway.