Rice takes second TA2 win at Winton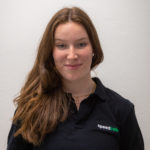 Sunday 19th March, 2023 - 2:58pm
Jackson Rice has taken his second TA2 victory of the weekend after winning Race 3 of the TA2 Muscle Cars Series at Winton Raceway.
Rice was ahead by three seconds at the chequered flag and adds to his Race 1 win yesterday.
"It was a tough race and Lee [Stibbs] really made me work for it," said Rice.
"I can't thank the boys enough for the car, the team works great within the boys."
"We've got a fast race car so look; we'll just keep chipping away. I think it's anyone game in the last one, but we have to conserve tyres there."
"These blokes are fast and they give us a hustle up, so we'll take it from there."
Rice started from second, with Lee Stibbs on pole courtesy of his win in Race 2 earlier today.
The rolling start lasted all of 150 metres before the front right of the #50 IES Motorsport Chevrolet Camaro of Paul Hadley was clipped by Chris Pappas, sending the Camaro into a dramatic roll over, ending up in the grass beside the front straight.
The New South Wales driver was able to walk himself to the medical car for precautionary checks.
Pappas, meanwhile, was able to re-join the track after he went off at the exit of Turn 1 after the contact with Hadley, benefiting from the Safety Car period to recover Hadley's Camaro.
Lee Stibbs got away well from the restart on Lap 3, building up a cushion from Rice, but Lap 4 saw the #7 Pedders Mustang driver make a move up the inside of the Camaro into Turn 11 to take the race lead.
The Crutcher Developments Ford Mustang of Mark Crutcher slowed on the pit straight on Lap 4, his race over with a suspected overheating issue.
The battle for the last podium spot between Dylan Thomas, Nicholas Bates and the two 18-year-olds in the field – Josh Haynes and Hayden Hume – went down to the final lap.
The four drivers continued to put pressure on each other but struggled to follow through, the unusually hot weather at Winton affecting engines and brakes temperatures.
Bates prevailed to take third behind Rice and Stibbs, with Thomas and Haynes rounding out the top five.
Hume in the #45 Dodge Challenger had to settle for sixth after battling on the last lap with Hayne's #37 Ford Mustang but being unable to execute a pass.
Graham Cheney charged through the field from 25th, finishing in 10th position.
Brad Gartner finally had a positive result after a wretched weekend so far, making up 16 spots from 27th to 11th position.
The final race at Winton Motor Raceway for the TA2 Muscle Cars will start at 15:25 AEDT.