Haynes Mustang on TA2 provisional pole at Winton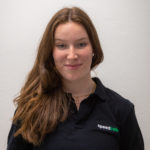 Saturday 18th March, 2023 - 12:36pm
Josh Haynes has taken provisional pole position after TA2 Muscle Cars Group 2 Qualifying at the opening round of the Hi-Tec Oils Super Series in Winton, Victoria.
The NSW driver was able to post the quickest time of 1:23:971s in his #37 Beaches SEADOO Ford Mustang ahead of the Top Ten Shootout later today.
With qualifying split into two 20-minute runs (Group 1 and Group 2), Hayden Jackson posted a 1:25:727s with 15 minutes remaining in the first session to remain at the top of Group 1.
During the session, Dean Lindstrom was first out of the pits and posted a time of 1:27:460s and Chris Formosa immediately hit back with a time of 1:29:663s on his second lap.
Formosa was immediately jumped by John Holinger with a 1:25:860s who moved into second place.
After posting a 1:26:393 and going into third, Hayden Hume and provisional polesitter Jackson returned to the pits a little more than halfway though Group 1 Qualifying.
Lindstrom and Matthew MacKelden battled for third spot, but it was the #99 Mustang driver who clinched third with a 1:26:058s, relegating Lindstrom to fourth only 0.01s behind, while Michael Coulter was fifth with a time of 1:26:120s.
Group 2 immediately saw fastest times of the day, Graham Cheney going fastest overall on his first lap with a 1:24:215s.
Jackson Rice moved into second with a 1:25:503s as Brad Gartner posted a 1:25:529s to put him into third.
Haynes went quickest of the day with his 1:23:971 and remained unchallenged to take the first TA2 Muscle Cars provisional pole for 2023.
Lee Stibbs moved into second with a 1:24:173s and Rice and Nicholas Bates rounded out the Top Five for the second qualifying group with times of 1:24:302s and 1:24:524s respectively.
Times remained unchanged with five minutes to go till the chequered flag waved.
Zach Loscialpo, Dylan Thomas, Gartner, Hugh McAlister and Aaron Tebb will be the other five drivers looking to clinch pole over one lap around Winton in the Top Ten Shootout later today.
Polesitter of Group 1, Jackson ended in 14th position at the conclusion of both qualifying sessions.
The Top Ten Shootout starts at 13:05 AEDT at Winton Motor Raceway.