Thomas Sargent second in Porsche North America season openers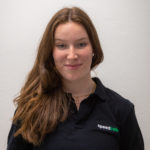 Friday 17th March, 2023 - 3:30pm
Australian driver Thomas Sargent has scored two second place finishes in the opening races of the Porsche Deluxe Carrera Cup North America Championship in Sebring.
The 2022 Porsche Michelin Sprint Challenge Australian champion joined McElera Racing in its North American debut and now sits second in the championship standings.
Sargent qualified fourth and was able to advance through the field to second place in Race 1 behind Riley Dickinson of Kelly-Moss Racing.
Race 2 was clear sailing for the Sargent, who hails from Young in New South Wales, after starting on the front row of the grid and staying there, finishing four seconds behind Dickinson after 20 laps.
"It's been a great start to our North American adventure," said team owner, Andy McElrea.
"It's awesome to know we're in the mix in a very competitive field and to get a pair of podium finishes first time out is exactly what we were looking for.
"Thomas did a great job and drove mistake-free all weekend. It's going to be an unpredictable season with such a variety of circuits and such a big field so starting strongly was important for us.
"The team has gelled quickly and the weekend went smoothly so we're really pleased with the start and looking forward to building on this for the remainder of the year."
Also from Porsche Motorsport Australia, Madeline Stewart graduated from Porsche Michelin Sprint Challenge to contest a full season of the United States Porsche Sprint Challenge this year.
Stewart's first race will be at Sebring International Raceway next weekend with JDX Racing.
Sargent will compete in the next round of the Porsche Deluxe Carrera Cup North America Championship that will support the Long Beach Grand Prix in California from April 14.