Historic TCM win for Steven Johnson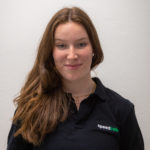 Sunday 12th March, 2023 - 3:22pm
Steven Johnson has created Gulf Western Oils Touring Car Masters history this weekend, winning four successive rounds as he took Race 3 victory in Newcastle.
Johnson also breaks the Touring Car Masters all-time podium record set by Australian motor racing legend Jim Richards with 32 podiums.
Winning all three Touring Car Masters races in Newcastle, Johnson was joined by Ryan Hansford and Andrew Fisher in the podium spots as the TCM race was shortened due to the red flag in Repco Supercars Top Ten Shootout.
Hancock Racing's Johnson and Multispares Racing's Hansford started off the front row for Race 3, but Hansford's Holden Torana A9X was slow off the line.
This allowed Adam Bressington in his Chevrolet Camaro SS to overtake on the inside of Hansford and move into second at Turn 1.
The two tussled throughout Lap 1, allowing Johnson to create a gap of three seconds to the rest of the field in his Ford Mustang TransAm.
Hansford made the move to take back second place on Lap 2, at the same time where Marcus Zukanovic and Fisher fought for fourth place.
Jesus Racing driver Fisher was able to stay ahead and then overtook Bressington to take the last podium spot on Lap 3 at the run up to Watt Street.
Geoff Fane locked up for a third time in the Newcastle streets at Turn 1 but was able to re-join the track. Ian Price also locked up and slid off into the runoff at Turn 11 on the last lap and did not attempt to re-join for the last running lap.
Tony Karanfilovski did not start the race due to an issue and stayed in the pits.
Hansford was able to drop Johnson's lead to just under one second by the chequered flag as Bressington and Zukanovic rounded out the top five for the last race of the Touring Car Masters round in Newcastle.
Gulf Western Oils Touring Car Masters will be back at Winton Raceway with SpeedSeries for round three of the 2023 season on 9 – 11 June.