Record SpeedSeries audience for season opener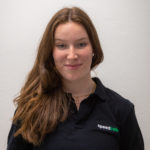 Friday 10th March, 2023 - 3:23pm
Round One of the 2023 Shannons SpeedSeries attracted in 2023 saw its largest viewership for the AWC Tasmania.
Racing around Symmons Plains, the category provided coverage on Stan Sport, Nine Network and international streaming on both SpeedSeries.com.au and Speedcafe.com.
Stan Sports live coverage saw an increase of 30 percent, with on demand viewing skyrocketing to 55 percent.
Nine Network covered Saturday's action of the Shannons SpeedSeries live on 9GEM and on-demand on 9NOW and had a 22 percent increase year-on-year in viewership.
Speedcafe.com's international stream attracted extended watchers, the average viewer tuning into the stream for more than 90 minutes at a time.
Motorsport Australia's Director of Motorsport and Commercial Operations, Michael Smith sees these increases as momentum for competitors, fans and event partners alike.
"AWC Race Tasmania was a terrific start to this year's Shannons SpeedSeries, with big numbers tuning in to the coverage on Stan Sport and the Nine Network," said Smith.
"It's also clear to us that this new brand and partnership with the Australian Racing Group is already paying dividends for the events.
"With another seven rounds still to come, we know this season is going to be one of the best yet with big television audiences, great crowds at each event and plenty of interest in the various categories in action."
COVID restrictions capped event attendance in 2022 and this meant 2023 had more than a 130 percent increase to 11,676 in-person spectators.
Round two of the Shannons SpeedSeries takes place on April 7 – 9 at Mount Panorama for the Hi-Tec Oils Bathurst 6 Hour.
Each round is live and free on Stan Sports for Saturday and Sunday.
Free to air network 9GEM will include three hours of coverage that can be accessed after on Nine's digital streaming platform 9Now.
Speedcafe.com will stream the round here and will include on-demand options from Round 2 onwards.
Stan Sport is the only way to watch every round of the SpeedSeries. Click here for all the action streaming ad-free, live and on demand.