F1 champion Button to make NASCAR debut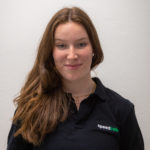 Friday 10th March, 2023 - 6:59pm
Former F1 champion Jenson Button is to make his NASCAR debut this year
The 2009 Formula 1 title-winner is to drive for Rick Ware Racing Ford in three Cup Series events, with the first at the Circuit of the Americas on March 26.
Button will then race at the Chicago Street Course on July 2 and Indianapolis Motor Speedway Race Course on August 13.
The #15 car will have marketing and promotional support from Stewart-Haas Racing.
The British driver has been working with NASCAR's Garage 56 for a 24 Hours of Le Mans entry in June, where he'll drive with seven-time NASCAR Cup Series champion Jimmie Johnson and 2010 Le Mans 24 Hours winner Mike Rockenfeller.
Button tested a modified Next-Gen Chevrolet Camaro earlier this week at COTA, and earlier around Daytona in January.
"Obviously, racing a Cup car is very different than what I'm used to," said Button. "It's a lot heavier with a lot less power and basically no downforce.
"It's got a sequential gearbox where you need to blip the throttle, so there's lots of stuff to learn in a very short space of time.
"But I just get excited about that new challenge, and when I throw myself into something, I am 100 percent in.
"I'm not just doing it for fun in some one-off. I want to be competitive, and I know that to be competitive, it's going to take a bit of time. That's why doing these three races works very well this season."
In the race at COTA, Button will go up against another F1 champion Kimi Raikkonen. The Finn races as the third entry for Trackhouse Racing, driving their Project 91 Chevrolet.
It will be the second time the 2007 title holder will compete in a NASCAR race after making his debut at Watkins Glen International in 2022.
Button has respect for NASCAR drivers
Button, who made 306 career starts in Formula 1, has stayed active in sports cars over the years, notably driving in the 2018 24 Hours of Le Mans.
Looking ahead to his NASCAR debut, he added: "I know in my first race I'm not expected to be qualifying right at the front, and I'm not expected to be fighting for a victory.
"I have a lot of respect for the drivers racing in the Cup Series. There's so much talent there, whether it's on ovals or road courses.
"Ten years ago, people used to say NASCAR guys can't drive around a circuit, but I think they've proven that they can.
"Every time an ex-F1 driver gets in a stock car these days, they struggle initially.
"It takes a while for them to get up to speed, so I don't expect to be right at the front, straight away.
"That's why, for me, doing more than one race is really key so I can get the best out of myself and the best out of the car."
The EchoPark Automotive Grand Prix at COTA runs on March 26 at 14:30 local time/March 27 06:30 AEDT.