Phil Read wins Top Fuel final in Perth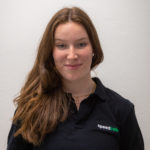 Monday 6th March, 2023 - 10:31am
Phil Read took the top spot in the Burson Auto Parts Australian Top Fuel Championship at the Perth Motorplex.
The Top Fuel final between Read and Peter Xiberras had to be reviewed in extensive racing replays to see who crossed the centre line first.
Timing issues marred this WesterNationals event as Sunday had no timing at the 1000ft marker, meaning each final needed to adjudicated by a slow-motion camera and three-strong judging panel to denote the winners.
"What a final, and what a day. Top Fuel…the greatest show on Earth," said Read.
"I am so glad to be in Perth, so glad to get the win, and it is great to be back in the points chase as we try and get that Stan Sainty Cup and bring it home for the family."
"There is still a ways to go, but I am quietly confident.
"Everyone knows also that we lost our truck driver Grant 'Fozzie' Foster on the way over here to the Goldenstates in November. I drove the truck over this time especially to place a special memorial plaque created by Wayne Newby where we lost him and this win is for him."
The B-Final saw Damien Harris take the win over Saturday's top qualifier Wayne Newby with only 0.004s between them. Kyle Putland won the C-Final and the weekend ended for Top Fuel with Shane Olive winning a solo D-Final.
Benny Stevens continued his dominance in ADRC Top Fuel Motorcycle to take the A-Final.
In ADRC Top Doorslammer, Daniel Gregorini made it back to back wins at the Perth Motorplex.
The Australian Top Fuel Championship and the Australian Drag Racing Championship for Top Doorslammer and Top Fuel Motorcycle are next at Sydney Dragway from May 5-6, then move to Darwin for the season finale on June 16-17.