Wayne Newby takes out Top Fuel qualifying in Perth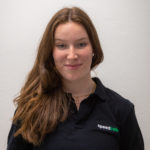 Sunday 5th March, 2023 - 11:19am
Qualifying at the 52nd WesterNationals in Perth Motorplex saw Wayne Newby take pole for the Burson Auto Parts Australian Top Fuel Championship.
The New South Wales driver topped qualifying with a time of 3.822s in the Top Fuelers but struggled on the final run at the 'Plex due to throwing a belt.
"It was on a really good number when we top qualified, and it threw a belt off, so it was probably going to run into the seventies, possibly a seventy-seven or somewhere around there, so that is a bit disappointing, but I am definitely still happy to be top qualified," said Newby.
"I am feeling confident heading into tomorrow. Hopefully we can go out there and keep the momentum going and maybe we can even win this thing!"
Damien Harris' elapsed time was only 0.005s slower than Newby's but had to settle for second in the order, whilst Peter Xiberras ended with his time of 3.829s in third.
John Zappia and Benny Stevens also topped their repective fields in the Australian Drag Racing Championship (ADRC) Top Doorslammer and ADRC Top Fuel Motorcycle Championships.
Zappia worked out his season long issue of pulling to the right and this week in Perth, continued to better his times in the qualifiers before finally putting down a 5.614s in the final.
ADRC Top Fuel Motorcycle saw Stevens able to wrangle his bike to top spot with a time of 6.45 ET in Q3, whilst others in the field struggled with overpowering issues.
Despite Stevens not starting in Q2, his time of 6.64s was enough to get him through to Q3 and improve his time to take Top Qualifier.
The action of WesterNationals will continue at Perth Motorplex, with the seven entries in the Australian Top Fuel Championship looking to take Sunday's win.
Three rounds of racing in the Top Fuel, Top Doorslammer and Top Fuel Motorcycle will start from 16:00 local time/19:00 AEDT.