Second Porsche Sprint win for Giltrap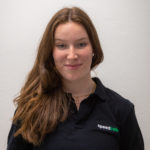 Sunday 5th March, 2023 - 5:46pm
Marco Giltrap has won for a second time on Sunday around Phillip Island, taking the Porsche Michelin Sprint Challenge Jim Richards Enduro Race win.
Fellow Kiwi Ronan Murphy and Sonic Motor Racing's Harrison Goodman joined the New Zealand driver on the podium for Race 3.
Aron Shields, who won Race 2, started well off the line but Goodman and Giltrap continued to keep the pressure on the TekworkX Motorsport driver until the lead changed on Lap 3 with Giltrap going through into first.
Goodman was able to come through the inside and move into second position, the two cars driving off ahead to save their tyres for the 25-lap race.
This left Shields to battle Lachlan Bloxsom and Murphy for fourth position, before Shields fell down the order on Lap 9 after Bloxsom overtook going into Turn 3.
Shields fell down the order to sixth, and was waved the bad sportsmanship flag on Lap 10 for his blocking of Bloxsom.
Shields finished the race in seventh.
The bad sportsmanship flag waved for Bloxsom after his overt defensive driving.
The McElrea driver started in sixth after been given a two-grid spot penalty for a driving standard infringement in Race 2.
Marcos Flack pushed forward from his redeeming Race 2, where he finished 10th, but ended up 11th in Race 3 after he locked up his tyres on the last lap and gave away positions.
Giltrap was more than four seconds ahead of the field to take the Porsche Sprint win and Stichbury and Hamish Fitzsimmons finished in the top five of Race 3 in Phillip Island.
Tom Taplin had a flying race through the field but had an issue on the last lap that caused him to fall down the ladder from fourth and the Taplin Group driver did not finish.
Both Sam Shahin and Lachlan Harburg finished on top of their classes for all three races in Phillip Island.
Round 2 of the Porsche Michelin Sprint Challenge is at Queensland Raceway on April 28-30.