Aron Shields wins Race 2 of Porsche Sprint Challenge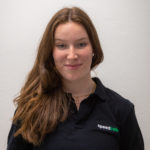 Sunday 5th March, 2023 - 3:20pm
Aron Shields has won the second Sprint Race in Round 1 of the Porsche Michelin Sprint Challenge at Phillip Island.
The #116 driver took the lead of the race from Race 1 winner Marco Giltrap and drove away from the pack by nearly two seconds.
The TekworkX Motorsports driver also took his second fastest lap of the day with a 1:34:221s.
Behind, Lachlan Bloxsom had another close battle for the whole race but failed to score a top three finish.
Instead Giltrap and Harrison Goodman rounded out the top three.
A good start for both Bloxsom and Tom Taplin meant the two moved into third and fifth respectively on Lap 1, whilst front row Giltrap fell down into second.
Goodman was able to overtake round the outside on Bloxsom on lap two to take third position after tussling with the McElrea Racing driver.
Aside from Shields who was two seconds up the road, only three seconds separated the Porsche Sprint Challenge field from third to ninth.
Each car was following closely on a rapidly heating track in Phillip Island to try and gain vital series points.
Marcos Flack stormed through the field after a disappointing Race 1 that left him in 24th position, finishing 10th in Race 2.
Stichbury and Bloxsom tussled throughout Lap 6 for podium positions but an altercation with Ronan Murphy in the Sonic car meant that the two had to settle for top five.
In the series standings, Shields and Giltrap are locked on points before the last race of Round 1, whilst Goodman and Bloxsom are locked for third overall.
Stichbury and Murphy are also tied on points for fifth overall going into Race 3.
Race 3 will be 25 laps around Phillip Island and will start at 15:45 AEDT.