Grid density increase for Newcastle 500 supports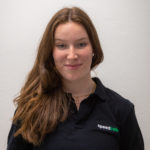 Saturday 4th March, 2023 - 1:01pm
A grid density exception has been granted for next week's Thrifty Newcastle 500 in order to accommodate a big support category field.
The Battery World Aussie Racing Car Super Series has attracted 40 entries for Round 1 of its season, up on the 36 cars it would ordinarily be allowed on the Newcastle East Street Circuit.
Among the entrants is former Dunlop Super2 Series and National Trans Am Series driver Jon McCorkindale, in what represents his return to Aussie Racing Cars.
"I've never been to Newcastle and I'll be lucky to get a couple of laps in beforehand, so I might be turning up extremely fresh," said McCorkindale.
"The last time I raced in one of these things back in 2015, I didn't own the car and hadn't raced one before either. We actually won the last race and round in it for Scott Taylor Motorsport.
"It's a tight category in regards to the rules and regulations, so for me it will be fun as I aim to bring in more sponsorship to complete the year.
"I think they're built for it. These little cars, if you block up the inside of the corner even though it might be a narrow track, they are short enough to go around the outside, so I think the racing is going to be really good.
"The new higher aero package for the Aussie Racing Cars this season is going to make the racing even tighter and there are good drivers as one of 15 can win up in Newcastle.
"It's good to have the first round at Newcastle, especially for my sponsors to be in front of so many people and to be part of it as not long ago I was considering hanging up the helmet."
Grid density is 32 for Supercars, slightly above the size of the Super2/Super3 field for Round 1, and 30 for Touring Car Masters, which is also on the bill.
An Aussie Racing Racing Cars entry list is set to be revealed next week.
Track activity for all four competitions, including the Repco Supercars Championship, starts on Friday.