Marcos Flack takes Round 1 Porsche Sprint pole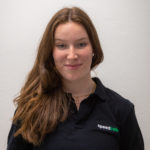 Saturday 4th March, 2023 - 3:38pm
Marcos Flack has taken the first pole of 2023 in the Porsche Michelin Sprint Challenge at Phillip Island.
He posted a time of 1:31:303s around the circuit with Team Porsche New Zealand's Zak Stichbury 0.48s slower, earning the other place on the front row for tomorrow's Race 1.
Hamish Fitzsimmons red-flagged the session with 21 minutes to go due to running off the road at Lukey Heights.
The TekworkX Motorsport driver beached himself and stopped the clock before any of the field could put down some solid times.
Fitzsimmons was subsequently able to improve his time and was only eight tenths off the fastest lap with a 1:32:185s.
He starts fifth for tomorrow's first race around Phillip Island.
Zac Stichbury was the fastest before the red flag, posting a 1:32:107s followed by Aron Shields and Marco Giltrap.
The times rapidly became quicker with the session green flagged with 15 minutes to go but Stichbury was only pipped from pole by Giltrap with 8 minutes to go.
The Team Porsche New Zealand driver posted a 1:31:900s, the first lap under 1:32s.
Shields quickly went faster by 0.1s with a time of 1:31:89s and took provisional pole for the session.
Sonic Motor Racing driver Flack then went fastest with his pole time of 1:31:303s, followed by Stichbury with a 1:31.787s.
This left Shields, Giltrap and Fitzsimmons to round out the top five.
Richard Cowan went off the road at Turn 12 with five minutes to go, running wide at the exit of the final corner.
The McElrea Racing driver was able to continue and ended qualifying in 16th.
Sam Shahin was fastest in Pro-Am with his time of 1:33:09s. Lachlan Harburh was quickest in the Class B, with a 1:35:376s.
Sunday will see three Porsche Michelin Sprint Challenge races with the Race 1 set to start at 10:05 local time/AEDT.