Record breaking NASCAR win for Busch in Fontana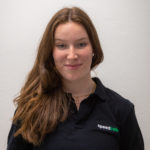 Monday 27th February, 2023 - 1:02pm
Kyle Busch took his first NASCAR win of 2023 setting a new all-time record of 19 straight Cup seasons with at least one victory.
At the Fontana, California track where he won his first race in the NASCAR Cup Series, Busch made it win number 61 with new team Richard Childress Racing.
Auto Club Speedway also saw a Chevrolet Camaro top four sweep, with Hendrick Motorsports #9 Chase Elliot and Trackhouse Racing's Ross Chastain on the podium ahead of teammate Daniel Suarez.
In just his second start with Richard Childress Racing, the Busch snatched the lead on Lap 180 during Stage 3 and finished nearly three seconds clear of the field.
The Las Vegas native had to make up for an earlier pit lane speeding penalty, driving through the field at the Southern California speedway to clinch the historic win.
"I think it ranks high just because it ranks to the fact of I can do it," said Busch.
"I never doubted myself, it sometimes you do."
"You kind of get down on it, you wonder what's going on and what's happening, and you put yourself in a different situation and you're able to come out here and reward your guys."
"It's not about me always winning but it's about the guys."
"I've been with a lot of great people that have given me a lot of great opportunities in my career, so it's awesome to be able to reward them," he added.
"I'm going to enjoy it for sure, and hopefully many more left to go."
Chastain in the #1 Chevrolet easily took both Stage wins, with Stage 2 being the backdrop for a multi-car crash at the restart after the fifth caution of the race.
Nine cars were involved including pole-sitter Christopher Bell and Stewart-Haas Racing teammates Aric Almirola and Ryan Preece.
"Yeah, you can't see what's going on," said Bell after the crash that thinned out of the field of contenders.
"You are just going off the guy in front of you and all of sudden he slows down and I got into him, and other guys got into me."
Busch is the final winner on the Fontana track, with the circuit undergoing a transformation from the short layout to a half-mile, meaning it will not be on the 2024 schedule.
NASCAR races in Las Vegas on March 6 at 07:30 AEDT/12:30 local time.