Antonio Felix da Costa wins Cape Town E-Prix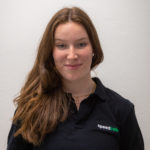 Sunday 26th February, 2023 - 4:58am
Antonio Felix da Costa has won the Cape Town E-Prix in a desperate last-lap overtake from championship rival Jean Eric Vergne.
Vergne and back-to-back podium driver Nick Cassidy joined da Costa on the inaugural Formula E Cape Town podium.
Da Costa overtook the field from 13th to take his first win with the Porsche team.
"Yeah I think it's the first, a lot of weight on my shoulders. But thanks to those who stuck around," said da Costa.
"I knew this [move] was going to a strategic one, and you have to give that lead away and really plan a late move in the race.
"Because the energy was playing a big part in it, so I kept behind him [JEV] so I could build that energy advantage.
"I know JEV [Vergne] is a hard person to overtake but super fair from him and great to race with him on a day like this," he added.
"When I missed the Attack Mode, I thought it's gone, we're going to have to finish in second, but when I dropped behind him and saw the energy coming back, I said we have to go for it."
Only 17 drivers lined up for the Cape Town E-Prix and Edwardo Mortara started from the pitlane after his shunt with Sam Bird at Turn 9 in Group B Qualifying.
His team was able to repair his Maserati in time for the race.
Jaguar, on the other hand, was not able to repair Bird's car after his qualifying collision, again not scoring points in an E-Prix after his disastrous Hyderabad weekend.
All Mahindra Racing and ABT Cupra cars also did not start the race as the team withdrew their four entries with rear suspension issues.
Polesitter Sacha Fenestraz got away well from the line, leading into the first corner whilst Cassidy took the battle for second to Maximillian Guenther early before slotting into third place.
Championship leader Pascal Wehrlein brought out the Full Course Yellow on Lap 2 after he out-braked himself on cold tyres and drove into the back of the Envision Racing car of Sebastian Beumi.
Racing resumed on Lap 5 with Guenther in the lead.
Mitch Evans served a drive-through penalty on Lap 10 of the race after overpowering his car, the Kiwi finishing the Cape Town race in 11th.
Jake Dennis was also given a drive-through penalty for not respecting minimum tyre pressure. He ultimately finished in 13th.
Maserati's Guenther hit the wall and crashed out on Lap 21 at Turn 1, retiring and bringing out the Full Course Yellow for the second time in the race.
Fenestraz activated his Attack Mode at the beginning of the Full Course Yellow which pushed him down to fourth.
This meant Antonio da Costa and Vergne moved into the positions behind race leader Cassidy.
Da Costa overtook Cassidy into first on Lap 24, the Porsche driver able to pull a gap from Cassidy and the pack.
Vergne took second with five laps to go, with da Costa struggling with his last Attack Mode activation.
Vergne then took first position in the closing stages of the race.
Two extra laps were added due to the early Safety Car meaning Fenestraz was able to move himself into the last podium spot.
He then hit the wall on the last lap of the race and finished in fourth.
Da Costa made a last desperate move on Lap 30 on the outside of Vergne to take the lead of the race.
McLaren's Rene Rast and NIO333's Dan Ticktum ran a mundane race in fifth and sixth respectively to pick up points.
Stoffel Vandoorne, Sebastian Beumi, Andre Lotterer and Jake Hughes rounded out the Top 10.
Formula E next visits Sao Paulo on March 25 at 06:25 AEST/ 16:25 local time for Free Practice 1.