Mahindra withdraws from Cape Town E-Prix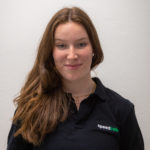 Saturday 25th February, 2023 - 9:59pm
Mahindra Racing has withdrawn its entries from this weekend's Cape Town E-Prix, citing safety concerns.
The team made the decision following rear suspension failure in Luca Di Grass's M9Electro entry. Di Grassi parked at the chicane, saying that he had a "suspension and rear-end failure" and said that the "car was bouncing on the ground, but I managed to save it."
Customer ABT Cupra Formula E team also runs the M9Electro and has subsequently withdrawn.
The teams' four cars did not leave the garages for either qualifying group and announced the news during Group B's qualifying session.
"Mahindra Racing have confirmed their withdrawal from the ABB FIA Formula E World Championship qualifying sessions and the Cape Town E-Prix Round 5 due to rear suspension safety concerns.
"A thorough investigation on the suspension elements of the Mahindra M9Electro race cars will take place on the team's return to the UK.
"This decision also affects their customer team ABT Cupra, who will also not take part in the remainder of qualifying or the race.
"The safety of the drivers and extended teams is of utmost importance at this point in time."
Both Mahindra and ABT Cupra entries struggled in Free Practice 1, with all four of drivers finishing the bottom the standings, more than two seconds off the pace.
The Cape Town E-Prix starts at 1:03am AEDT on Sunday February 26.