Late Model Championship to be decided at Premier Speedway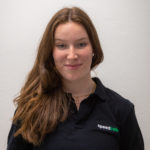 Thursday 23rd February, 2023 - 8:51am
The 2023 BelkBlast Protective Coatings Late Model championship will be decided this weekend at Sungold Stadium in Warrnambool, Victoria.
The champion will be determined by a 40-lap race on Saturday night after three rounds of heats and a top-eight pole shuffle.
Western Australian Kye Blight, who won the single-race championship in 2021 at Perth Motorplex, is looking to go back-to-back, but faces intense competition from the likes of   Tasmania's Callum Harper, a multiple State Title holder and previous Australian Championship winner, who enjoyed success at the venue in 2016/17 season.
Both will face State Title winners from five different states across Australia, as well as nine Victorians including local Warrnambool driver, Fiona Verhoeven.
"We're so excited for this … we've [been waiting] for so long," said Lisa Edwards, Secretary for Late Models Racing Victoria.
"We've had to shelve travel plans for teams for the last two years and there has been so much uncertainty during the border and event restrictions.
"Now we can finally plan for a huge Australian title at a fantastic Speedway with so much big race history."
Scrutineering and practice begins for the 45 competitors on Thursday February 23, before competition begins on Friday 24 and Saturday 25 February.
Wingless Sprints and AMCA Nationals will be the support categories for Friday with Pro-Sprints the Saturday night support category.
On-track action commences with Practice from 15:00 AEDT on Thursday (February 23), with the Race Programme starting at 17:30 AEDT on both Friday and Saturday nights.