'No option' as 2023 Targa Tasmania postponed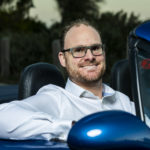 By Damion Smy
Wednesday 22nd February, 2023 - 1:40pm
The 2023 Targa Tasmania has been postponed to 23-24 October.
TARGA confirmed the move from the previous dates of 17-22 April as Motorsport Australia has not yet had sufficient time to issue its Targa Review Panel report, commissioned following the death of a competitor in the 2022 event. That followed three fatalities the previous year.
"It is disappointing to have to postpone our iconic event, but the reality is that we have no alternative given that Motorsport Australia has not yet released the report," said TARGA Australia CEO, Mark Perry.
Anthony Graeme Seymour, AKA Tony Seymour, was killed when he crashed a 2013 Lotus Exige on the Mount Roland stage on Day 2 of the 2022 event.
The tragedy prompted Motorsport Australia to suspend Targa-style tarmac rally events and commission a Targa Review Panel, chaired by Garry Connelly, Matthew Selley and Neal Bates, all of whom also sat on the 2021 tribunal following the three fatalities that year.
Following the April 2021 event, a 61-page report was issued in September that year that recommended the following steps:
Managing high terminal speeds and average speeds achieved at each event
Consideration of jumps and other course design features
Changes to address driver fatigue, skills, licencing and complacency
Ensuring car set ups are fit for purpose
The better use of technology and existing safety equipment
On event communications
Managing 'missing' cars during events
Motorsport Australia implemented all steps, which came into effect on March 1, 2022, however there are further changes expected once the 2022 event report is issued.
"It will also take time to understand the full ramifications of the Targa Review Panel's report," said Perry.
"Once we have received and reviewed the report thoroughly, we will make further announcements. We will also take the time to assess the full impact on the event and our business before making the required short-, medium-, and long-term decisions in the best interests of all our loyal competitors, officials, sponsors and suppliers."
"We are committed to working with all parties on the various challenges that lay ahead with a view to a return of TARGA at TARGA Great Barrier Reef from September 1 to 3 with the flagship TARGA Tasmania to follow from October 23 to 28, seven weeks later."