Speedway Australia celebrates Sprintcar Championship TV ratings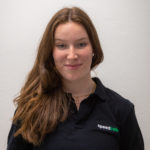 Saturday 18th February, 2023 - 3:17pm
TV ratings for last week's Australian Sprintcar and Formula 500 Championships have been celebrated by Speedway Australia.
It was the second largest television sporting audience for the Seven Network for the period, only bested by the Superbowl.
The TV programmes included a Prelude to the Championship and a Rapid Replay Marathon of Friday and Saturday's Sprintcar Championship events.
On social media, 7Sport Facebook hit 550,000 views for the week, a figure which also impressed Executive Producer for Night Thunder, Dean Neal.
"This is an outstanding response and demonstrates we can never underestimate the size and scope of the speedway industry," said Neal.
There's clearly an appetite for this sort of motorsport and we need to capitalize on this while we have the opportunity."
"This was a labour of love from a combination of people who are passionate about the sport and can see the potential when the sport is delivered correctly with the coupling of good coverage and a well-run event," he added.
"We're grateful for the people in front and behind the camera  – every line of the production who invested in this, often at their own cost to create a proof of concept of how the sport can be presented on a free broadcast platform like 7Plus."
"There's a number of industry professionals that played a role to make it happen, and to see how the 7 Network have leveraged cuts of the highlights on their social media platforms is really exciting.
"The sport has never had this level of exposure in the modern era."
Darren Tindal, CEO for Speedway Australia, said he wanted to continue this major TV broadcasting for the sport.
"We can't thank Dean and his team enough for what they've done to boost the exposure of our sport," said Tindal.
"To have that standard of coverage on a free to view platform like 7Plus is staggering, and combined with what Tim Hodges has been doing on the east coast to show our form of motorsport to a previously untapped audience, we've caught a glimpse of the how the Australian sporting public has for speedway racing."
7Plus will again show the Night Thunder on February 19, which will include the Krikke Boys Shootout.
April 23 will see The Maddington Toyota Series Grand Final aired.