NASCAR reveals Garage 56 Le Mans livery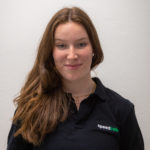 Saturday 18th February, 2023 - 10:59am
NASCAR has officially unveiled its Garage 56 entry for the 2023 24 Hours of Le Mans.
A collaboration between NASCAR, Hendrick Motorsports, Chevrolet, IMSA and Goodyear sees the Next Gen Chevrolet Camaro ZL1 adapted for endurance racing for this year's 100th anniversary of the blue riband sportscar race.
The project is yet to be approved by the governing body, l'Automobile Clube de l'Ouest, but that is expected in the coming weeks.
Two-time Le Mans winner Mike Rockenfeller is joined by 2009 Formula 1 world champion Jenson Button and seven-time NASCAR Cup Series champion Jimmie Johnson behind the wheel of the Garage 56 project through on-track testing and the upcoming endurance race.
"From the beginning of this project, it was important to us that the car we bring to Le Mans is a true NASCAR stock car," said Jim France, NASCAR CEO and Chairman.
"While there have been some adjustments to allow the car to compete in a 24-hour endurance race, fans in Le Mans will be treated to the full NASCAR experience."
These adjustments include functioning headlines and taillights, a larger fuel cell, carbon brake discs and specially designed Goodyear Eagle race tyres.
All of the other systems and the chassis are unchanged relative to the standard Next Gen NASCAR Cup Series vehicle, save for slightly greater length.
With the logos of all Garage 56 sponsors featured alongside branding for the NASCAR 75th anniversary and an American flag detail up front, the livery features a dominant bright blue chassis with gold accents.
Testing of the project has been running since last year at Sebring International Raceway and Button jumped behind the wheel at the Daytona 24 Hour weekend.
"When I had the opportunity to race with these guys in a stock car, but on a race course, it's something that I can work with," said Button after his Daytona running.
"We've all experienced very different things and feel in different cars.
"We can bring all that useful information together to take this car to race in the biggest endurance race in the world."
"It's quite in-depth, the practice before Le Mans, so I'm going to be ready."
The 100th anniversary of the 24 Hours of Le Mans takes place on June 10-11.