2023 calendar announced for Thailand Super Series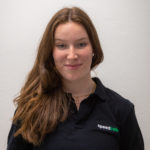 Saturday 18th February, 2023 - 3:37pm
The B-Quik Thailand Super Series has announced its 2023 calendar.
There will be five championship-counting rounds, including Round 4 at Sepang International Circuit, the home of the former Malaysian Grand Prix.
For the second year in a row, a non-championship round will feature as a support for the Singapore Grand Prix, which will be invitational only due to high demand.
Vice President of the Series, Preeda Tantemsapya looks forward to welcoming many new expressions of interest due to having full championship points scoring rounds both in Thailand and Malaysia.
"We're very pleased to announce our 2023 calendar which builds on the return to a full series last year and to now also welcome Sepang International Circuit back to the calendar is very exciting," said Tantemsapya.
"It's one of the world's greatest racetracks and will be a popular addition with both drivers and teams."
"We believe with the split rounds in Buriram, returning to Singapore and Bangsaen ready to welcome international series again plus the invitational Singapore Grand Prix support race we have a very well-rounded package in place for the coming year."
Five-time Porsche Carrera Cup Championship winner Craig Baird will be starting his role as Head Steward and Driving Standards Observer for the Series in 2023.
He is joined by Supercars co-worker, James Taylor who is the series' Race Director.
The season kicks off in March with pre-season testing at Chang International Circuit.
The first two rounds in April and May will also be at the Thai circuit.
Round 2 at Chang circuit will only be for Super Pickup, Super Compact & Super Eco.
The Series then moves to Bangsaen which has remained in its early summer slot for June.
Sepang is next in August which will only race Super Car GT3, Super Car GTM & Super Car GTC, before TSS finishes off in December back at Chang International Circuit.
The Hankook Official Pre-Season Test gets underway on 29-30 March at Chang International Circuit, Thailand.
The Thai Super Series will be livestreamed on Speedcafe.com TV.
TSS Calendar:
Hankook Official Pre-Season Test, Chang International Circuit, 29-30 March
1: Chang International Circuit, 20-23 April
2: Chang International Circuit, 25-28 May*
3: Bangsaen Grand Prix (27 June-2 July)
4: Sepang International Circuit (25-27 August)**
5: Chang International Circuit (14-17 December)
Invitational Event: Singapore Grand Prix (15-17 September)***
*    Excludes Super Car GT3, Super Car GTM & Super Car GTC
**   Excludes Super Pickup, Super Compact & Super Eco
*** Non-Championship