Lawson still on path to Formula 1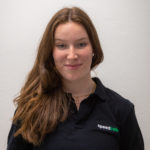 Monday 6th February, 2023 - 12:00pm
Red Bull Junior Liam Lawson says that his departure from Formula 2 hasn't dented his chances of a full-time Formula 1 seat. After two seasons in F2, the 20-year-old will be absent from the competition and instead compete in the Super Formula in Japan.
The Kiwi was in Australia for demonstration runs at the wheel of the 2011 Red Bull RB7 at the Liqui Moly Bathurst 12 Hour and explained his 2023 programme will help him achieve his goal of a full-time F1 seat.
"[Super Formula is] on route to Formula 1 as well; I think this is a really good step, the competition is really high," Lawson told Speedcafe.com.
"The car is a lot more similar to a Formula 1 car than Formula 2."
His run to Formula 1 through Super Formula is reminiscent of Pierre Gasly's entry, who was runner-up in 2017.
Gasly moved to Scuderia Toro Rosso in 2018 and recently joined the Enstone-based Alpine F1 team for his 2023 season.
Lawson has deviated from the 'traditional' pathway before.
In 2021 he joined Alex Albon in the Red Bull AF-Corse DTM team. He finished runner-up to Maximillian Gotz in his first and only season.
He dovetailed that with a Formula 2 programme, remaining in the open well class for 2022 to finish third in the championship with four wins to his name.
"I did Formula 2 for two years now and it was really, really rough, honestly," Lawson said.
"We finished strong last year but it wasn't the season we're after, so I'm excited for a new challenge."
"I'm going to keep living in the UK, based in Milton Keynes for F1 and near the factory," he added.
"I want to stay involved as much as I can, a few more flights!"
He also moved to clarify his role with the Red Bull Formula 1 operation as Reserve Driver, and how he fits in given the arrival of Daniel Ricciardo.
"It doesn't change anything," he declared.
"I have a good relationship with Daniel and I'm excited now actually work closely with him.
"It's cool for him to be back at Red Bull but we're at different parts of our career.
"Looking at it in any other way doesn't change anything for me so now [I'm] focusing on doing a good job in Super Formula, then I get opportunities."
As a Red Bull junior, Scuderia AlphaTauri is the likely entry point for Lawson into Formula 1.
For 2023, it has Yuki Tsunoda and Nyck de Vries under contract, the former entering his third year in the sport.
De Vries, meanwhile, is embarking on his maiden season in Formula 1 after a points-scoring cameo with Williams at the Italian Grand Prix last season.
Lawson will line up for his maiden Super Formula event when the season kicks off at Fuji Speedway over the Easter weekend (April 7-9).