Wurz retakes NZ Championship lead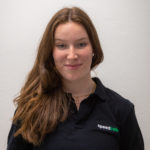 Sunday 5th February, 2023 - 3:05pm
Charlie Wurz has won Race 2 of the New Zealand Grand Prix weekend in Hampton Downs and retakes the championship lead.
Jacob Abel and Grand Prix polesitter, Laurens Van Hoepen, shared the podium with him.
The 17-year old's struggle at the back in yesterdays' race saw fellow competitor, Callum Hedge, move to the top of the Castrol Toyota Racing Series standings.
Luck swung Wurz's way before the green flag had been waved for the first of Sunday's two races, with Hedge's M2 Competition entry rolling to a stop on the formation lap after an ECU malfunction.
The Kiwi did manage to make the race start, but was forced to the back of the grid.
The winner from Saturday, Kaleb Ngatoa, started from pit lane, in to protect his car in the reverse grid Race 2 for this afternoon's New Zealand Grand Prix.
Wurz capitalised to score maximum points as he re-took the championship lead from Hedge.
"I'm looking forward to the Grand Prix later today. Hopefully we'll get a strong start and fight for the podium positions,' said Wurz.
The starting lap quickly saw a full course yellow as contact between Bree Morris and Billy Frazer took Frazer out of the race.
Wurz led from the start and was able to defend from Abel for the last five running laps.
He also hung on to victory from the queue behind him that had more outright pace on their fresh tyres.
Wurz will start in fifth for the New Zealand Grand Prix, whilst van Hoepen leads from the front.