Van Hoepen wins New Zealand Grand Prix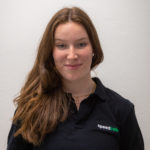 Sunday 5th February, 2023 - 6:31pm
Laurens van Hoepen has won the 67th New Zealand Grand Prix in Hampton Downs.
Starting from pole, the 17-year-old was overtaken on the opening lap by Brit Louis Foster but took back the position on lap two and remained unchallenged for the next 27 laps.
Van Hoepen also lowered the New Zealand track record in Hampton Downs to 1:30:061s in what was his debut weekend in the 2023 Castrol Toyota Formula Regional Oceania Championship.
"I'm really, really happy. Winning a Grand Prix is amazing – this is my first and hopefully one of many. The start was a bit difficult but after I got that done, it was get to the lead and keep it," said van Hoepen.
"I think I did really well – almost all the laps were within two-tenths of a second, so I was pushing the whole time until the end."
"It was such a tough race, especially the last five laps or so," he added.
"I was struggling to hold the steering wheel towards the end but I think we've done a really good job over the weekend."
"I didn't slide around too much; I had a bit of wheelspin but we managed to stay more or less in the traction zones and were able to manage the tyres pretty well."
The Dutch teenager was one second ahead of second-place Foster and 12 second ahead of the rest of the pack.
Callum Hedge finished in third place to reduced the damage in the championship fight with rival Charlie Wurz, who won the build-up race earlier this morning.
Wurz is now 10 points clear of Hedge in the standings after four of five rounds.
Taupo Motorsport Park will host the deciding round of the 2023 Castrol Toyota Formula Regional Oceania Championship on the 10th-12th February.