NZGP pole for van Hoepen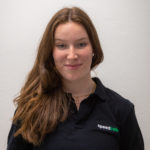 Saturday 4th February, 2023 - 12:00pm
Laurens van Hoepen has taken pole for the New Zealand Grand Prix at Hampton Downs International Motorsport Park.
On his Castrol Toyota Formula Regional Oceania Championship debut, the Dutchman took pole for both today's Race 1 and tomorrow's NZGP.
"It was great to be on pole, I heard it was quite close but the car was really good and the lap I did was good for pole, so I am happy," said Van Hoepen.
The Dutch-native has come straight from his season in Formula Regional European Championship, so his familiarity to the Tatus-designed chassis helped with the driver's quick understanding of the car.
"Right from the first session we were on the pace so I knew we would be in the fight."
"It has been a couple of months now since I last [had a] drive or trained so after the first session on Friday, I was quite tired but I'm fine now, fit and ready to fight."
The Castrol Toyota FR Oceania series introduced the field to the new three-part F1- style qualifying.
The times in the first 15-minute session set the grid positions for this afternoon's first race, which was topped by van Hoepen ahead of Ngatoa and Callum Hedge. Championship leader Charlie Wurz, who won last week's Feature Race at Manfeild, qualified seventh.
A second 10-minute session saw the slowest six of the field dropped (who would be 15th-20th in the NZGP), the top 14 battling to make the final session, a 12-minute run where the top eight battle for the NZ GP pole.
That saw van Hoepen take pole for tomorrow's 67th running of the NZGP ahead of the Giles Motorsport entries of Louis Foster and Kaleb Ngatoa in second and third respectively.
In fourth is Callum Hedge, current championship leader Charlie Wurz, Liam Sceats and an all-US fourth row of Jacob Abel and David Morales.
This weekend also sees winners of the New Zealand Grand Prix at Liqui Moly Bathurst 12 Hour, including 2021 winner Shane Van Gisbergen and 2018 winner Liam Lawson, who performed a Red Bull demonstration in the championship winning RB7 at Mount Panorama.
Race 1 gets underway later today with a 20-lap battle.
Race 1 Qualifying
1. Laurens van Hoepen (NED) – M2 Competition
2. Kaleb Ngatoa (NZL) – Giles Motorspor
3. Callum Hedge (NZL) – M2 Competition
4. Louis Foster (GBR) – Giles Motorsport
5. Adam Fitzgerald (IRL) – Giles Motorsport
6. Liam Sceats (NZL) – M2 Competition
7. Charlie Wurz (AUT) – M2 Competition
8. David Morales (USA) – M2 Competition
9. Ryder Quinn (AUS) – M2 Competition
10. Brendon Leitch (NZL) – Kiwi Motorsport
11. Chris Van Der Drift (NZL) – Hamilton Motorsport
12. Jacob Abel (USA) – Kiwi Motorsport
13. Ryan Shehan (USA) – Giles Motorsport
14. Josh Mason (GBR) – Kiwi Motorsport
15. James Penrose (NZL) – Kiwi Motorsport
16. Chloe Chambers (USA) – Giles Motorsport
17. Lucas Fecury (BRA) – Kiwi Motorsport
18. Billy Frazer (NZL) – Hamilton Motorsport
19. Bree Morris (NZL) – Giles Motorsport
New Zealand Grand Prix Qualifying
1. Laurens van Hoepen (NED) – M2 Competition
2. Louis Foster (GBR) – Giles Motorsport
3. Kaleb Ngatoa (NZL) – Giles Motorsport
4. Callum Hedge (NZL) – M2 Competition
5. Charlie Wurz (AUT) – M2 Competition
6. Liam Sceats (NZL) – M2 Competition
7. Jacob Abel (USA) – Kiwi Motorsport
8. David Morales (USA) – M2 Competition
9. Chris Van Der Drift (NZL) – Hamilton Motorsport
10. Josh Mason (GBR) – Kiwi Motorsport
11. Ryan Shehan (USA) – Giles Motorsport
12. Adam Fitzgerald (IRL) – Giles Motorsport
13. Brendon Leitch (NZL) – Kiwi Motorsport
14. Ryder Quinn (AUS) – M2 Competition
15. James Penrose (NZL) – Kiwi Motorsport
16. Chloe Chambers (USA) – Giles Motorsport
17. Lucas Fecury (BRA) – Kiwi Motorsport
18. Billy Frazer (NZL) – Hamilton Motorsport
19. Bree Morris (NZL) – Giles Motorsport
DNS: Tom McLennan (AUS) – Kiwi Motorsport