Kaleb Ngatoa wins Race 1 at Hampton Downs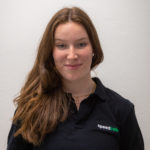 Saturday 4th February, 2023 - 5:32pm
Kaleb Ngatoa has won Race 1 of the New Zealand Grand Prix weekend from second on the grid at Hampton Downs.
Passing polesitter Laurens van Hoepen on the opening lap, Ngatoa commanded the next 20 laps, finishing more than half a second ahead of the Dutchman.
The Kiwi born driver also broke the lap record around Hampton Downs Motorsport Park, previously set by 2022 Supercars Champion and winner of the 2021 New Zealand Grand Prix, Shane van Gisbergen.
Van Gisbergen posted a 1:30.454 around the circuit in 2021, which Ngatoa lowered to 01:30:299.
"I practiced my starts – that was my flaw from last year," said Ngatoa.
"I focussed on that, and as a boy from Marton just hustled [and] hustled and got there."
"It's another big day tomorrow so a good night's rest and be ready for the Grand Prix."
With van Hoepen second,  Callum Hedge completed Saturday's podium.
The third-placing moves Hedge into Championship lead, pushing previous leader Charlie Wurz to second.
Tomorrow will see a reverse grid Race 2 before drivers line up for the 28-lap New Zealand Grand Prix, which van Hoepen starts from pole.
The Dutchman struggled to keep ahead of Ngatoa around the Hampton Downs circuit and will look to fix his mistakes from today.
"We have to maximise that pole position and we will be sweet for the race," said van Hoepen.
Wildcard entry Chris van der Drift made up the most positions in the race, moving from 11th to fifth after a disappointing qualifying that sees him start Sunday's Grand Prix in ninth.
The 67th New Zealand Grand Prix tomorrow begins at 16:07 local time/14:07 AEDT.