Rossi Bathurst 12 Hour roof to be auctioned for charity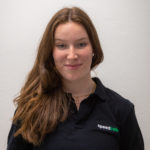 Thursday 2nd February, 2023 - 4:00pm
The roof of the 111 Racing team at this weekend's Liqui Moly Bathurst 12 Hour has been decked out in honour of Valentino Rossi and will be auctioned off to raise money for charity.
The roof is to be signed by every driver competing, including nine-time motorcycling world champion Rossi, prior to being actioned over the coming week, with the endorsement of 'The Doctor' himself, who is driving in the Team WRT BMW M4 GT3.
Axle Donaldson, driver of the #111 car, came up with the concept after a personal experience with the Ronald McDonald House charities.
"It was really touching, and I thought that hopefully, this will be publicity for Ronald McDonald [House]," said Donaldson.
"That was his iconic helmet.
"I've always been a fan of Valentino, so having the Doctor written on it [the car, it] was great for him to turn around and say 'that was my favourite helmet anyway' and he's happy to do it."
The carbon-fibre roof of the MARC Car is completely removable, and can be packaged up and sent even internationally if necessary.
"Rossi is going to be on the prime spot and the roof is detachable," said team manager Matt Baragwanath.
"It will come off and get sold to the event's charity and I understand that they're going to get one of the wheels from his first practice session.
"That will also be a separate option, but the key part is the signed roof by all the drivers this weekend."
Bidding is set to go live at 16:00 AEDT and will close in a week's time.
Click Here to join the website and place a bid.