Race Tasmania reveals packed SpeedSeries schedule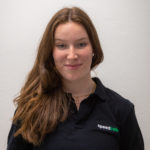 Monday 30th January, 2023 - 4:00pm
Organisers of the AWC Race Tasmania have revealed a packed schedule for the opening round of the Shannons SpeedSeries next month.
The three-day season opener is set to take place Symmons Plains Raceway on February 24-26th.
It will be headlined by the Supercheap Auto TCR Australia Series, which will race with a new points system.
At Race Tasmania, the TCR field will take to the track for Practice on Friday (February 24), with Qualifying and Race 1 on Saturday and two more to follow on Sunday.
New for the 2023 event is the addition of Gulf Western Oil Touring Car Masters, with John Bowe poised to commence his final season as a full-time driver aboard his Holden Torana following his recent announcement that he will step back from the series.
Bowe will race his TCM rivals in four races across the weekend, with the entire field sporting retro liveries.
Friday afternoon will host Qualifying ahead of Saturday's Trophy Race. Race 1 will follow later that day, with TCM Races 2 and 3 on Sunday.
Support categories include the National Trans Am Series and S5000 Australian Drivers' Championship.
The Tran Am Series will Qualify on Saturday ahead of its first race, with a pair of races Sunday.
Amongst the field is Supercars driver Tim Slade who makes his debut with the newly formed The Racing Academy, headed by the highly regarded karting engineer Tom Williamson.
It will be a cameo for Slade, who is subbing for WA Formula Ford Champion, 16-year-old Elliott Cleary, who will have to wait until the second round at Bathurst to be old enough to drive for the team.
S5000 will also Qualify on Saturday before its first race, with Race 2 and Race 3 of the Australian Drivers Championship following on Sunday.
In addition, the local flavour is strengthened with the two state-based categories, the Tasmanian Hyundai Excels and Tassie Tin Tops, which will kick off on the Friday.
Symmons Plains is the first of the seven-round series which sees Motorsport Australia Championships and ARG events unified under the Shannons SpeedSeries banner.
All SpeedSeries rounds will again be broadcast live on Stan Sport.
AWC Race Tasmania, Track Schedule
Friday, February 24
| | | | |
| --- | --- | --- | --- |
| Start | Finish | Category | Session |
| 10:30 | 10:50 | Hyundai Excel | Practice |
| 10:55 | 11:15 | Tin Tops | Practice |
| 11:20 | 11:40 | Touring Car Masters | Practice |
| 11:45 | 12:05 | S5000 Australian Drivers Championship | Practice 1 |
| 12:10 | 12:40 | Supercheap Auto TCR Australia Series | Practice 1 |
| 12:45 | 13:05 | Turtle Wax Trans Am Series | Practice 1 |
| 13:45 | 14:05 | Hyundai Excel | Qualifying |
| 14:10 | 14:30 | Tin Tops | Qualifying |
| 14:35 | 14:55 | S5000 Australian Drivers Championship | Practice 2 |
| 15:00 | 15:30 | Supercheap Auto TCR Australia Series | Practice 2 |
| 15:35 | 15:55 | Touring Car Masters | Qualifying |
| 16:00 | 16:20 | Turtle Wax Trans Am Series | Practice 2 |
| 16:25 | 16:40 | TV Track Time | Promoter |
| 16:40 | 17:10 | Ride Session | Promoter |
| 17:10 | 17:25 | Filming & Photography Session | Promoter |
Saturday, February 25
| | | | |
| --- | --- | --- | --- |
| Start | Finish | Category | Session |
| 09:20 | 09:35 | Hyundai Excel | Race 3 |
| 09:50 | 10:05 | Tin Tops | Race 1 |
| 10:15 | 10:30 | Demonstration | Promoter |
| 10:35 | 10:50 | Hyundai Excel | Race 2 |
| 11:00 | 11:15 | Tin Tops | Race 2 |
| 11:25 | 11:40 | Drift Demo | Promoter |
| 11:50 | 12:10 | S5000 Australian Drivers Championship | Qualifying |
| 12:20 | 12:40 | Touring Car Masters | Trophy Race |
| 12:50 | 13:10 | Turtle Wax Trans Am Series | Qualifying |
| 13:20 | 13:50 | Supercheap Auto TCR Australia Series | Qualifying |
| 13:55 | 14:05 | Drift Demo | Promoter |
| 14:10 | 14:35 | S5000 Australian Drivers Championship | Race 1 |
| 14:50 | 15:10 | Touring Car Masters | Race 1 |
| 15:25 | 15:50 | Turtle Wax Trans Am Series | Race 1 |
| 16:10 | 16:40 | Supercheap Auto TCR Australia Series | Race 1 |
Sunday, February 26
| | | | |
| --- | --- | --- | --- |
| Start | Finish | Category | Session |
| 09:20 | 09:35 | Hyundai Excel | Race 3 |
| 09:45 | 10:00 | Tin Tops | Race 3 |
| 10:10 | 10:25 | Demonstration | Promoter |
| 10:30 | 10:45 | Hyundai Excel | Race 4 |
| 10:55 | 11:10 | Tin Tops | Race 4 |
| 11:20 | 11:35 | Drift Demo | Promoter |
| 11:45 | 12:10 | S5000 Australian Drivers Championship | Race 2 |
| 12:20 | 12:40 | Touring Car Masters | Race 3 |
| 12:50 | 13:15 | Turtle Wax Trans Am Series | Race 2 |
| 13:30 | 14:00 | Supercheap Auto TCR Australia Series | Race 2 |
| 14:05 | 14:15 | Drift Demo | Promoter |
| 14:20 | 14:45 | S5000 Australian Drivers Championship | Race 3 |
| 14:55 | 15:15 | Touring Car Masters | Race 4 |
| 15:25 | 15:55 | Turtle Wax Trans Am Series | Race 3 |
| 16:10 | 16:40 | Supercheap Auto TCR Australia Series | Race 3 |
2023 Shannons SpeedSeries calendar
Round 1: Race Tasmania, Symmons Plains – 24-26 February
Round 2: Hi-Tec Oils Bathurst 6 Hour – 7-9 April
Round 3: Phillip Island – 12-14 May
Round 4: Winton Raceway – 9-11 June
Round 5: Sydney Motorsport Park – 23-25 June
Round 6: Queensland Raceway – 11-13 August
Round 7: Sandown International Raceway – 8-10 September
Round 8: Supercheap Auto Bathurst International (TCR World Tour) – 10-12 November